Naya Rivera, Jennifer Morrison and Christa Miller Featured In Allure Magazine's Annual Nude Issue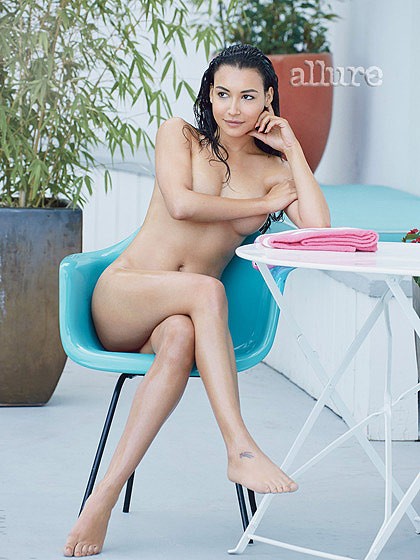 Glee star Naya Rivera heads up this year's group of four sexy actresses who take it all off for Allure magazine's annual "The Naked Truth" issue.

Once Upon A Time star Jennifer Morrison, Cougar Town's Christa Miller and Clare Bowen, who stars on Nashville, also stripped down for the sexy shoot, which was based on Marilyn Monroe's final film, "Something's Got to Give," which was never released after the iconic actress was dropped from the cast died while it was still in production.

Each star was also interviewed about their thoughts on nudity and how they handled the shoot, which took place back in February.

Morrison, when asked why she's never done a nude scene, revealed that she's actually open to it.

"It hasn't been a conscious choice," she says, "but they don't really come my way. Maybe this shoot will change that."

She also reveals how she prepared for the shoot: "Nothing crazy or extreme, but maybe one glass of wine instead of two, fish instead of steak. And I got waxed and shaved my legs."