Naughty By Nature To Perform For U.S. Troops

Rap pioneers Naughty By Nature are heading to the Persian Gulf to show their appreciation for U.S. troops with a free show.

The O.P.P. stars will perform for soldiers serving abroad and treat them to a special preview of new songs from their upcoming album Anthem Inc. - the first project to feature the three original members, rappers Treach, Vin Rock and DJ Kay Gee, in over 10 years.

It's the second gig Naughty By Nature have staged in conjunction with the United States Organizations (USO) tour series - they flew out to Kuwait and Iraq last November - and MC Vin Rock can't wait for their latest trip.

He tells AllHipHop.com, "I'm excited to support our troops again by touring with the USO. We enjoyed ourselves the previous trip, learned a lot and we're happy we could put smiles on the troops' faces."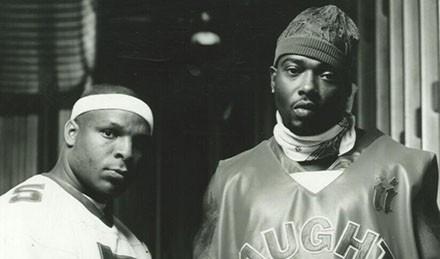 Click Here For More Naughty By Nature Pictures