Natural Charm & Craigslist Ad Landed Tyson Houseman 'Twilight' Saga Werewolf Role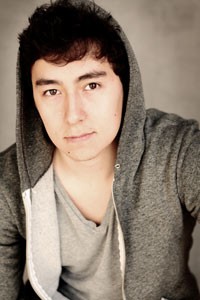 The next time you're on Craigslist, scan the postings carefully. You could end up in with a role in a blockbuster film! That's exactly how Tyson Houseman became a member of the Wolfpack in The Twilight Saga: New Moon.
Starpulse caught up with the Canadian actor to talk vampires, werewolves, and his exciting new career.
"I never thought I'd be asked to take my shirt off so many times!" Houseman quips when asked how his life has changed since playing Quil Ateara, the shape-shifting werewolf and best friend of Taylor Lautner's character, Jacob Black.
Over lunch at The Grove in Los Angeles, he describes how luck and preparation helped land him his big break: "I saw an ad for an open casting call on Craiglist, but didn't know what movie it was for. When I showed up and saw a lineup around the block of Twilight fans, I knew."
The 20-year-old has a natural charm and positive attitude, but it may have been his great work ethic that really impressed the casting directors: "I was given two sets of lines, and told the second set was just a backup, but I memorized it anyway. It only took about 20 seconds for them to tape my first set of lines, and before I left, I told them they could also tape the second part, which was about seven pages long," he laughs. "And I got the part."
With his only previous acting experience being theater, Houseman was a bit nervous when he first arrived on set. But the director, cast and crew were amazing. "I was really lucky- the six of us [werewolves] had to go through an intense bootcamp before shooting. It was a lot of physical work, and really gave the Wolfpack a chance to get to know each other and become friends. It was a great bonding experience," he explained.
The Twilight saga attracts many people to the Vancouver sets: from curious onlookers to die-hard (or "Twi-Hard") fans. Houseman is humbled by just how committed they are: "We got on set around 9 at night once, and worked for almost 18 hours. There were people who had been waiting before we arrived, and actually stayed through the whole shoot – the rain and the cold – to talk to us after we finished!"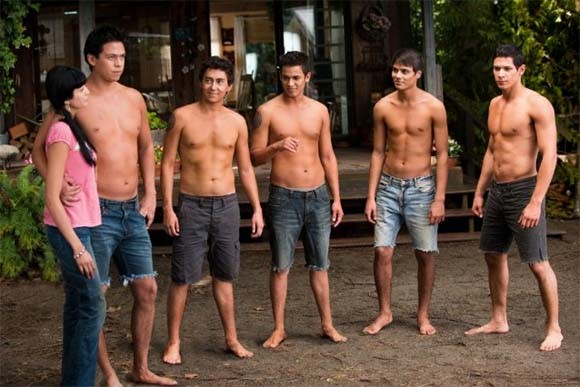 Houseman always knew he wanted to pursue acting, but he has an impressive array of other interests: he's been drawing since he was a child, writes poetry and lyrics, and even plays the guitar and tuba. A longboarder and skateboarder, he hopes that between interviews and appearances, he'll have a chance to try surfing while in LA. But he's not about to move to Malibu just yet – he still calls Canada home. Tyson has also put his newfound fame to use for greater good, having volunteered at a baseball benefit game to help relief efforts in Haiti.
Though fans will no doubt be disappointed when the saga ends, and Tyson will have to say goodbye to such a fun role, he isn't worried. "I've been given such a great opportunity with Twilight. I know it will definitely open more doors."
You can see Tyson as Quil Ateara in The Twilight Saga: Eclipse, premiering June 30.