Native Americans Offended By Indian-Inspired Outfit At Victoria's Secret Fashion Show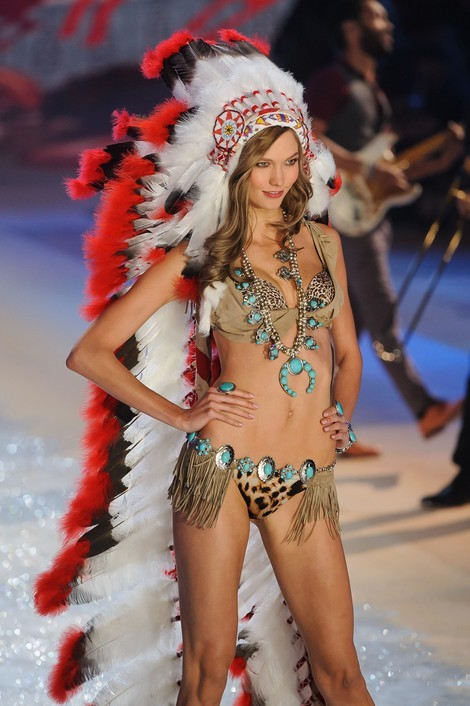 A bevy of beautiful models strutted their stuff at the annual Victoria's Secret Fashion Show last week, but one outfit has caused a bit of controversy.

Karlie Kloss wore a colorful feathered headdress, chunky turquoise jewelry and a fringed belt that upset the Native American community.

The lingerie company has promised to pull the segment featuring Kloss from its upcoming broadcast in December. Victoria's Secret issued the statement: "We are sorry that the Native American headdress replica used in our recent fashion show has upset individuals. We sincerely apologize as we absolutely had no intention to offend anyone. Out of respect, we will not be including the outfit in any broadcast, marketing materials nor in any other way."

Kloss agreed with the decision, posting on Twitter: "I am deeply sorry if what I wore during the VS Show offended anyone. I support VS's decision to remove the outfit from the broadcast."
Last week the band No Doubt removed their new music video from the internet after viewers complained it was racist. Gwen Stefani appeared in stereotypical Native American garb and was abducted by cowboys before a fellow Native American rescues her - band member Tony Kana, who tries to look like the chief.