National Geographic Channel's 'Life Below Zero' Returns April 17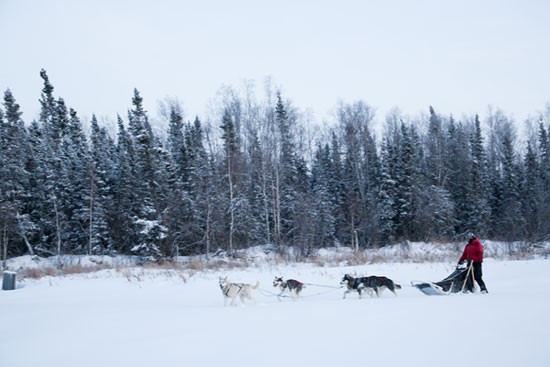 The return of winter brings a flurry of activity for people around the globe. But if you're living in the remote wilderness of Alaska, the winter is about one thing only: survival.

National Geographic Channel's cult hit series "Life Below Zero" will return on Thursday, April 17 at 9 p.m. ET/PT for a new season of battles against the bitter cold, unpredictable weather and hungry wildlife.

Produced by Adjacent Productions, the series covers every obstacle from every angle, be it beneath the ice or the end of a hunter's gun.
It's been six years since Sue Aikens was attacked by a grizzly bear, and now it's time for her to face her fears and take on the challenge. She heads into the tundra, and after spotting a grizzly in the distance, takes aim.
In Eagle, Andy and Kate Bassich have just fed the last of their fish to their sled dogs. Chip and Agnes Hailstone's whitefishing in Noorvik is being disrupted by a late freeze. And Erik Salitan returns this season, having just finished the guiding season a southern village.