National Geographic Channel To Celebrate 25 Years Of 'Explorer'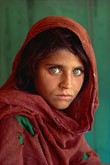 National Geographic will be celebrating 25 years of the "Explorer" series with a two-hour special on Monday, April 19, at 9PM ET/PT to highlight the most remarkable stories featured in the program.

Hosted by NGC correspondent Lisa Ling, "Explorer: 25 Years" provides an overview of how the series has covered our changing world, including the very first look at the undersea wreckage of the legendary Titanic liner in 1987 and the 2003 rediscovery in Pakistan of the grown Afghan woman whose haunting green eyes once captivated the world on the cover of National Geographic magazine.  

More recent accomplishments include 2007's undercover report from inside North Korea and 2009's exclusive coverage from inside the controversial detention center at Guantanamo.