Natalie Portman And Johnny Depp Star In Paul McCartney's 'My Valentine' Video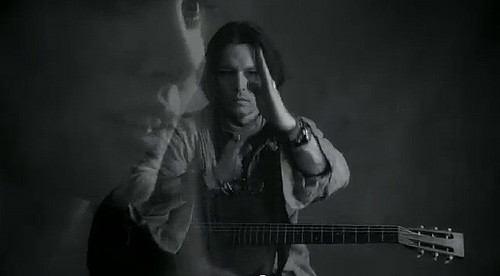 Legendary rocker Paul McCartney celebrated the release of his new video Friday night by throwing a party in West Hollywood with his daughter, designer Stella McCartney. Newlywed McCartney's wife Nancy Shevell was also in attendance, along with the likes of Glee star Jayma Mays, Gwen Stefani, Twilight star Kristen Stewart, supermodel Miranda Kerr, and actresses Reese Witherspoon, Gwyneth Paltrow and Zooey Deschanel.

The clip for the former Beatle's latest single "My Valentine", off his number-one charting jazz album "Kisses On The Bottom", stars Natalie Portman and Johnny Depp.

The two A-listers appear in three separate versions of the promo - one featuring both Portman and Depp while the stars appear separately in each of the other two. The idea for the video was based on a theme McCartney's daughter Stella came up with, where the two stars were shot in simple black-and-white with a single camera.

Portman's video features the Oscar-winner sitting on a stool while lip-synching the song and performing the words in sign language, while Depp's version features the star sitting with his acoustic guitar and signing the lyrics as well. The two videos were edited together to create the third clip.

Depp also plays the guitar solo from the song in his scenes, something that was done by Eric Clapton on McCartney's album.

Check out the video below!