Natalie Cole Supports Hepatitis Public Health Crusade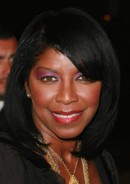 R&B singer Natalie Cole has thrown her support behind a new public health campaign to raise awareness about the hepatitis C virus.

The This Will Be hit-maker has teamed up with rock legend Gregg Allman to back the American Liver Foundation's Tune In To Hep C, which aims to encourage public conversations about the life-altering disease and urge sufferers to take action and get help. For Cole, the mission is particularly personal - the singer was diagnosed with chronic hepatitis C in 2008.

She says, "One thing is for sure - there's a stigma surrounding hepatitis C because it's associated with IV (intravenous) drug use. But it really doesn't matter how you got the virus. What's important is that you do something about it."

"I am grateful that Merck (healthcare company) and the American Liver Foundation created this campaign to give a voice to those with chronic hepatitis C, and I hope that my story can help others overcome their fears about taking that next step by talking to their doctor about their options."

Cole and Allman are also set to perform at a benefit concert in New York City on Wednesday, the eve of World Hepatitis Day.