Nasty Texts And Nude Photos That Justin Bieber Sent Selena Gomez Most Likely Not Real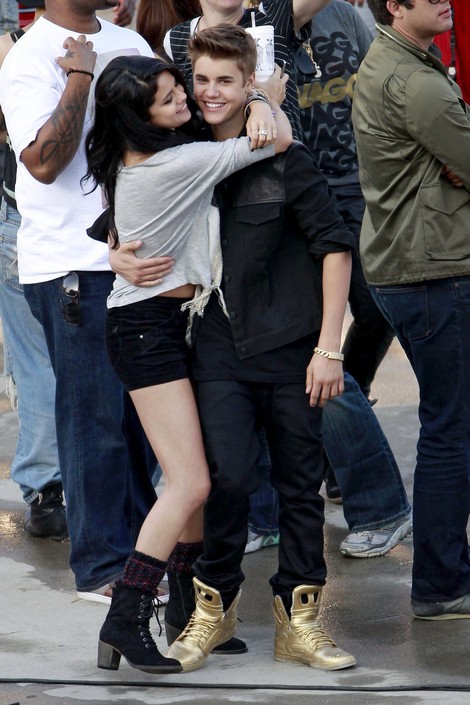 A new series of graphic text messages reportedly between Justin Bieber and Selena Gomez, in which the "Baby" singer included photos of his manhood, have been posted online, but we're not sure they're real.
Radar Online shared screenshots of a heated text exchange between the two pop stars last week, which was allegedly forwarded to them from a cell phone registered to Selena's stepfather Brian Teefey.

The conversation begins with Bieber trying to win his love back, writing, "Baby come on. I love you."

Selena replies, saying that she doesn't "buy that bulls**t anymore" and that despite giving him a second chance, it's over.

"All my friends were right, You're such an a**hole," she wrote in one of her replies, as "verified" by Radar.

Justin pleads, but Selena just calls him out, saying he's a drug addict and that he needs help.

Justin then sent a photo of his penis, writing, "Come on. Don't tell me you don't miss this."

Selena then asks why he would let his friend Lil Za "take the fall" for his actions, referring to the rapper's arrest last week for drug possession at Bieber's mansion during a police raid.
The reply set him off and he began a tirade against his ex, writing, "You're only famous cuz of me. You know it. I know. Everybody knows... Keep that talentless p***y away from me!"

Justin's rep declined to comment on the texts, but Selena's rep, Jill Fritzo, did comment, telling Access Hollywood, "These texts did not occur between the two of them."

The texts were posted online just days after police confiscated Bieber's cell phone last week to see if it contained any video footage connecting him to an egging of a neighbor's home.