'Nashville': The Prime Time Soap With A Country Twang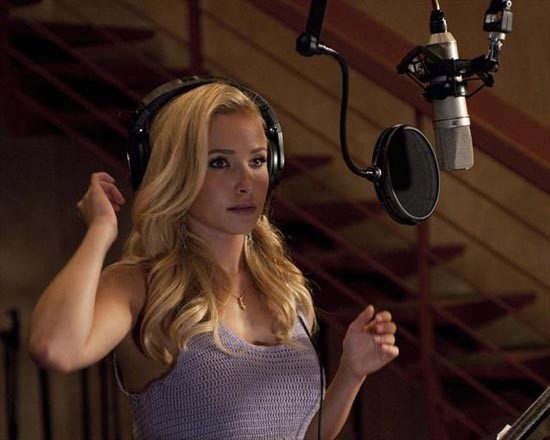 "Unfortunately, the older business models are irrelevant."
In every field and industry, those are words you don't want to hear. Will your audience or customer grow old along with you? Can it really be over just when you're hitting your creative stride?
That's the new reality country music star Rayna Jaymes (Connie Britton) faces in the pilot of "Nashville."  Rayna's audience are turning away, preferring up and coming, glamorous Juliette Barnes' (Hayden Panettiere) glitzy, auto-tuned  repertoire. Despite having 20 solid years of hits and sold out audiences, her latest album is tanking, and her management team believes the only way to introduce Rayna to a wider audience is for Rayna to open on Juliette's upcoming tour.
To add insult to injury, Rayna's own daughters seem to prefer the younger woman's songs, and her husband Teddy's (Eric Close) never very successful career is no more, leaving Rayna the sole breadwinner.  She won't turn to her wealthy, ruthless father for help. And tricky Juliette has her eye on Rayna's only allies. her producer Randy (Burgess Jenkins) and band leader/guitarist/ex-lover Deacon (Charles Esten).
What raises this Nashville-set soapy drama above others of its kind (Dallas, Parenthood) is the fine mix of classic and current country music woven throughout the scenes. Never obtrusive, yet always present, and overseen by music guru T-Bone Burnett, are original songs penned by everyone from Elvis Costello to John Paul White. Look for singles to be released on iTunes sooner rather than later.
Prediction – appealing to musicians and fans alike, and the younger and the older generation simultaneously, this drama could well become must see TV for Fall 2012.