'Nashville' Ropes In Three Series Regulars For Season Two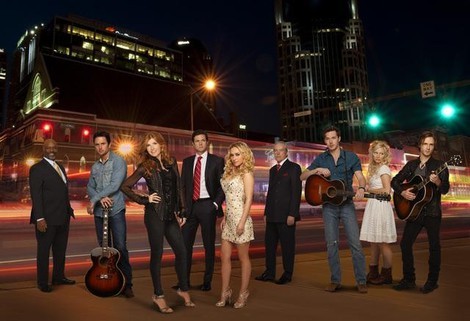 Lennon and Maisy Stella and Chris Carmack will return to Nashville as series regulars for the ABC drama's sophomore season, The Hollywood Reporter reports.
The real-life sisters portray Rayna's (Connie Britton) daughters on the series. The Canadian singers showcased their vocal pipes during the show's first season, covering The Lumineers' "Ho Hey" and Juliette Barnes' (Hayden Panettiere) "Telescope."
Last season viewers learned that Maddie (Lennon Stella) is the biological daughter of Rayna and Deacon (Charles Esten), not Rayna and Teddy (Eric Close), which in turn causes Deacon to fall off the wagon – again.
Carmack portrays Will, an aspiring country singer who appeared at the end of last season as a new friend to Gunnar (Sam Palladio) and Scarlett (Clare Bowen). The daring newcomer comes to town with high hopes of being the next big thing. Upon his arrival, he and Gunnar get into some compromising situations.
Nashville returns to ABC this fall.