NASCAR Fans Are 'Poor And Stupid' On 'South Park' This Week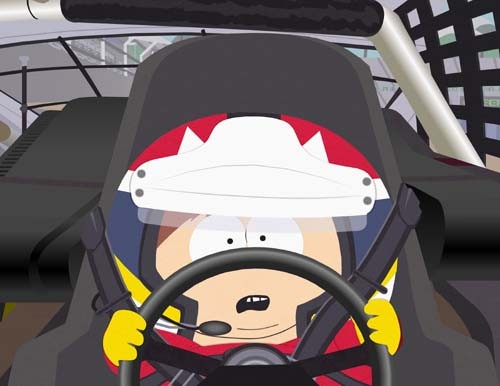 South Park kicks off its fall season this Wednesday October 6th, taking aim at NASCAR and their fans, so it seems. We're not sure where this episode is going but in the promotional clip Cartman talks to his pit boss (Butters) as he gets ready for the race of his life, "I've learned everything I can about being poor and stupid – I'm ready for NASCAR."
Here is the press release and clip of this week's episode: Cartmans dream is to join the exclusive ranks of great NASCAR drivers in an all-new episode of "South Park" titled, "Poor and Stupid," premiering on Wednesday, October 6 at 10:00 p.m. ET/PT on COMEDY CENTRAL.
Cartman wants to race with the pros and he's ready to do whatever it takes to make it happen. He's afraid that no matter how hard he tries, he'll never reach the level of the other NASCAR drivers. Working with Butters as his pit boss, Cartman pulls out all the stops to compete in the race of his life.