Nas' 'Time Is Illmatic' Highlights Tribeca Friday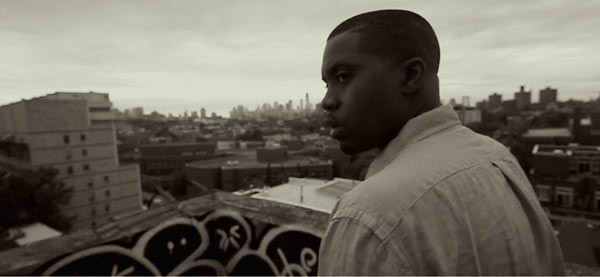 With the first weekend getting underway at the Tribeca Film Festival, organizers are expecting some of the biggest rush lines they've ever had. If you're stuck without a ticket, I'm here to help you navigate through the limitless options you have and stick to the best films (Later today, I'll be updating this column with a new post featuring best bets for Saturday and Sunday).
TIME IS ILLMATIC - 6:00pm, AMC Loews Village 7
Twenty years ago last week saw the birth of Illmatic, one of the most influential hip-hop albums in music history. Before we go any further, if you're not familiar with Illmatic, allow me to be more precise; it is arguably the greatest debut album by a rap artist, and will generally rank in the top 10 of all-time great hip-hop album by any reputable music critic or scholar. What this album meant to the landscape of hip-hop music in the mid 90s was a huge deal; it shifted the balance of power back from the West Coast during the East Coast/West Coast battle, and for then 18-year old Nas, a long line of up and coming New York rappers who tried to various degrees to copy his method of rhyme delivery. If you don't know these things going in, Time is Illmatic opens up to give you an idea, though it won't articulate it to the hip-hop novice (someone will surely see the album review with 5 microphones and simply think this is just furthering the argument that the album was very good).
So you're prepared to hear all of these notable musicians from Pharrell Williams to Alicia Keys show us how Illmatic influenced them, but the documentary takes a slight detour back to the beginning of the man who was born Nasir Jones. OK, docs will do that, and so this is a formulaic move that is of interest. What you get instead is an entire film about Nas's upbringing and the events that led to his getting the opportunity to record that album. And it's all fascinating stuff. We learn golden nuggets like Nas dropping out of the 8th grade (which is well documented) because his father encouraged he and his younger brother to do so (not so well documented).
We learn that his family's Queenbridge apartment was literally an oasis in the projects—they had nice stuff, parents who kept their heads above water and a real childhood, at least for a while. We also learn the inevitabilities of life in the projects, the murder of his best friend, and the determination that Nas had to stay off the streets. In one truly heart-turning scene, we see an image of Nas with perhaps ten of his friends sitting on a park bench during the photo shoot for his album cover—Nas and his brother go down the line to show us where each of those friends were at today, either in prison or just released from prison, or no longer living, and we can see how much he knows that if Illmatic never happened, he probably wouldn't be here, either.
What we don't really get is a sense of what the album meant to the world of hip-hop at large, but on the other hand, having Nas talk about his life in a way is more interesting that having other music people talk about Nas's album. For a rapper who grew up in the projects, his life was slightly atypical of the stories we normally get, which I'm sure director One9 jumped on once he realized what he was working with (You had a good childhood in the projects, you say? OK, plan B!) But with a rich sense of storytelling in part because of Nas's father, Alu Dara and his particularly colorful younger brother, Jungle, Time is Illmatic will safely join its counterpart's album as one of the greatest hip-hop documentaries ever made.
Grade: A