Nas Defends Gwyneth Paltrow: She's 'A Real N***a'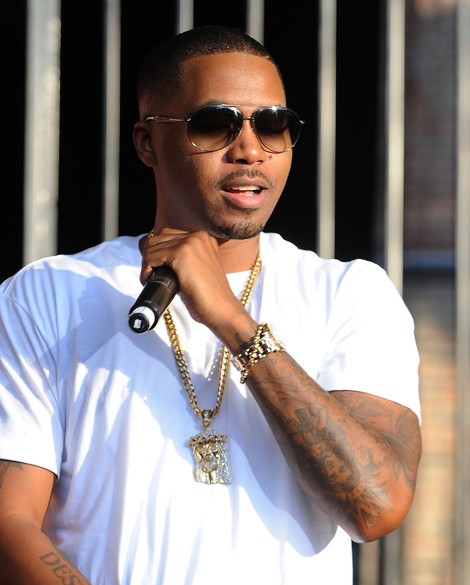 Another black musician has come forward to support Gwyneth Paltrow for her infamous but highly criticized "N*ggas in Paris" tweet last week.
Nas told CBS Local exclusively, "I would slap the s**t out of somebody for Gwyneth Paltrow. She's the homie, she's cool. Gwyneth gets a pass. Real people get a pass. We know what this s**t is. We don't interrupt Italians when they say 'Wop' to each other. They gonna punch you in the mouth if you interrupt that. Don't interrupt us. We pick and choose... Gwyneth Paltrow is a real n***a, that's my homie. That's how I'm on it. Some people get a pass."
Rapper The-Dream also stepped forward and claimed that he wrote the Twitter message that caused people to say the actress is racist.
On June 1, Paltrow accompanied her best pal Beyonce to watch the singer's husband Jay Z perform with Kanye West during their "Watch The Throne" tour stop in Paris, France, and the actress was thrilled to go onstage during a special remix of their single "N**gas in Paris."
The actress later tweeted a photo of herself with the rappers and wrote "Ni**as in paris for real." Responding to the online uproar to her tweet, she later clarified, "Hold up. It's the title of the song!"