Naomi Watts And Unborn Baby Star In New Film

Emotions got the better of Naomi Watts when she first watched a screening of her new film Mother & Child - because she could see her unborn son kicking in one special scene.

To cut costs, Watts, who plays a mom-to-be in the film, agreed to show off her real pregnant belly in the Rodrigo Garcia movie - and now she's thrilled the magical moment was captured on film.

She tells WENN, "Here I had this growing belly and we needed a few shots but we actually only used one. It was a no-brainer because prosthetics never look convincing enough and the good ones are really expensive and this was a tiny budget, so Rodrigo popped on a plane and came with his cinematographer and he stole that shot."

"Now, when I watch it, I get very emotional because it was that moment between me and my baby and you see a little bit of movement because I drank some ice water and shook him (baby) up!"

Watts' second son, Samuel Kai, was born in December, 2008.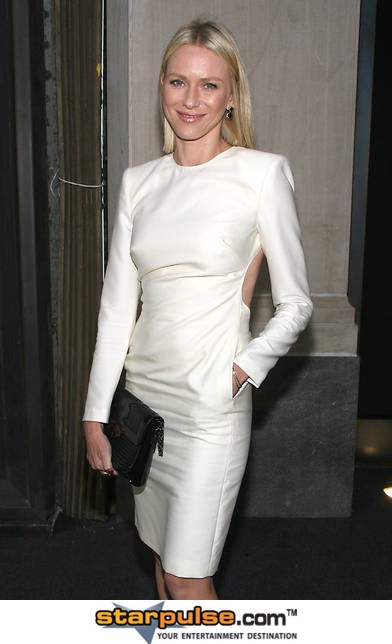 Click Here For More Naomi Watts Pictures