Nancy Grace's Wardrobe Malfunction Forces Awkward Cuts In 'Dancing With The Stars' Broadcast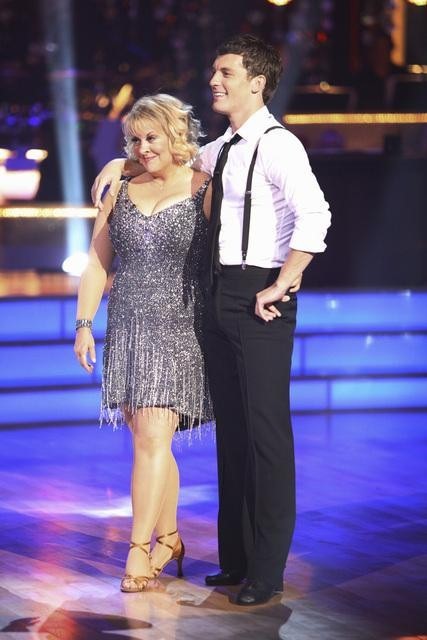 Nancy Grace may have come as close as one can get to a wardrobe malfunction last night on Dancing with the Stars. The news commentator had a little too much "movement" during her quickstep, and her top began to give way. Watch the video below.
According to Entertainment Weekly, Grace told reports after the show, "When we were doing our hop-scotch portion of our dance, there was a little bit of movement but it did not rise to a wardrobe malfunction. We have got every precaution known to man in this dress right here. I'm talking industrial strength precautions. So there may have been a little bit of, as Tristan [MacManus, her partner] said, jiggling."
The dance starts around 2:40, VIDEO MAY FEATURE NUDITY
The ABC broadcast featured quick and awkward cuts away from Nancy and Tristan as they approached the judge's table. Host Tom Bergeron was quick to "adjust" her outfit, musing "On the European version, that would be perfectly fine!"
Bruno Tonioli then told an embarrassed Grace that her performance was "top-heavy.