Naked Photo Of Mom-To-Be Shiri Appleby Leaked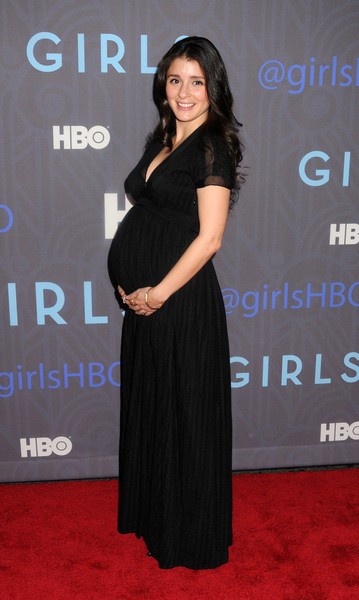 "Girls" actress Shiri Appleby is the latest celebrity at the center of a nude photo scandal after a photo of her fully naked appeared online last week.
The former "Roswell" star appears to be taking a photo of herself with her cellphone in a bathroom.
Appleby, who is currently several months pregnant, isn't wearing any make-up in the image, which was clearly taken several months ago because there is no sign of a baby bump.
Several stars have been plagued by similar photo leaks recently, including Scarlett Johansson, Christina Hendricks, and Olivia Munn.
Appleby hasn't commented on the leak.  She and her fiancé, chef Jon Shook, are set to become first-time parents this month. She told Us Weekly they are planning a wedding ollowing the birth of their little one.
Check out page two for the image (somewhat NSFW)...