'N Sync's Reunion At The VMAs Was A Letdown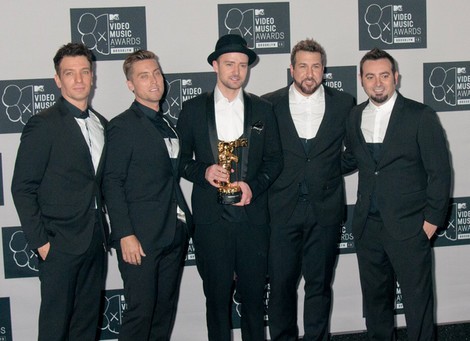 Justin Timberlake wowed viewers at Sunday night's MTV Video Music Awards (VMAs) with a 15-minute performance of his biggest hits and a "surprise" appearance by his 'N Sync bandmates.
The pop star performed a medley of solo hits, including "SexyBack," "Cry Me a River" and "Rock Your Body," before (enthusiastically) telling the audience, "You asked for it," and re-teaming with 'N Sync for one of the music industry's worst kept secrets of the past week.
 
The quintet (Timberlake, Lance Bass, Joey Fatone, J.C. Chasez and Chris Kirkpatrick) performed a medley of their decade-old tunes, including "Girlfriend" and "Bye Bye Bye," before Timberlake returned to his solo hits and sang "Suit & Tie" and "Mirrors."
Some were unimpressed with the short, 90-second 'N Sync reunion. Fans wanted more! And then there was Chasez's shout at the end - which seemed a little awkward. 'N Sync hasn't been on stage together since 2003.
Who did it better? Destiny's Child at the Super Bowl in February. Kelly Rowland and Michelle Williams came out of the floor to join Beyonce on stage, showing the right way to do a reunion with her late 90s bandmates.
However, 44 percent of TVLine votes gave the 'N Sync reunion an "A" for Awesome.
Timberlake's huge performance preceded his acceptance of the Michael Jackson Vanguard Award.