My Chemical Romance Call It Quits After More Than A Decade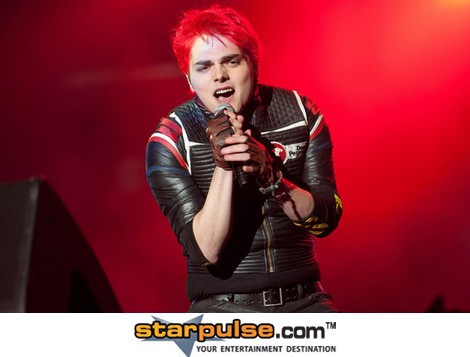 New Jersey-based emo-rockers My Chemical Romance have decided to go their separate ways after 12 years together.
Friday night the official announcement that they were breaking up was made via the band's website.
"Being in this band for the past 12 years has been a true blessing," a statement read. "We've gotten to go places we never knew we would. We've been able to see and experience things we never imagined possible. We've shared the stage with people we admire, people we look up to, and best of all, our friends.
"And now, like all great things, it has come time for it to end. Thanks for all of your support, and for being part of the adventure."

MCR released a total of four studio albums and was nominated for one Grammy award.

Their debut album, "I Brought You My Bullets, You Brought Me Your Love," came out in 2002; but their career really took off in 2004 after releasing their second album, "Three Cheers For Sweet Revenge," which featured the top 40 hit "Helena."

The biggest success for the band was their 2006 album "The Black Parade," which reached number two on the Billboard 200 chart. MCR's final album, "Danger Days: The True Lives Of The Fabulous Killjoys," was released in 2010.

At the time of their break up the band was made up of singer Gerard Way, bassist Mikey Way and guitarists Ray Tauro and Frank Iero. Matt Pelissier played drums for the band from 2001-2004, and Bob Bryar drums from 2004-2010.

Band front man Gerard Way address the band's breakup on Twitter Friday night.

"Beyond any sadness, what I feel the most is pride," he tweeted.