My Chemical Romance Building Their Own Recording Studio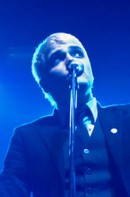 My Chemical Romance are building their own studio in Los Angeles ahead of recording sessions for their next album.

The rockers are eager to start on the follow-up to 2010's Danger Days: The True Lives of the Fabulous Killjoys, and they're ensuring total privacy as they work by creating their own building.

Guitarist Ray Toro tells Noise11.com, "Back in L.A. we just got a studio so we're kind of building that out and basically trying to make a compound where we can be creative and be there whenever we want to be. That's the tough thing doing records in a cycle and you have three or four months where you have to write and record a record and sometimes that's tough."

"You can take longer, but you always feel like there's something over your head like a time constraint and now we'll have our own place where we can go and make music 24 hours a day."

"It's gonna be great!"