My 10 Celebrity Valentines For 2012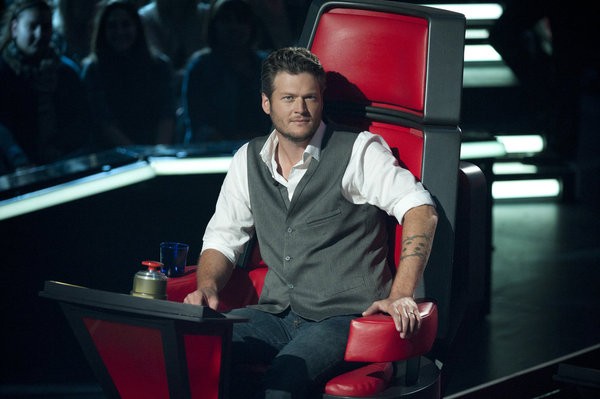 2. Blake Shelton
I don't know what I love more about Blake Shelton: that he got me to appreciate country music, or the fact that he can get me laughing so hard that I have actually spit my soda. Like Adam, there's no doubt that he's very good at what he does (he's the reigning CMA Male Vocalist of the Year and also won an American Music Award this year), but his personality makes him even cooler.
I've never cared for country music, but Blake's Red River Blue changed my tune. Both Adam Levine and I had "Honey Bee" stuck in our heads for awhile after it came out. I'll admit to having gotten teary-eyed listening to "God Gave Me You," which deserves all the acclaim that song has gotten. Before last year, I never would have been caught dead in a country music section, but I'll say proudly now that I own three Blake Shelton albums, and I appreciate having my musical palate broadened.
I also believe Blake is one of the funniest human beings ever to walk this planet. His Twitter feed is a constant source of amusement in my day, he has so many quotable one-liners on The Voice (remember "That's what she said"?), and every time we interact, I end up laughing. He's unafraid to rib me for being a Team Adam girl, but he's also willing to make fun of himself, too. And to be serious for a moment, the first time we met, he encouraged me to keep on being me, and that meant a lot to me as well. So for that, and because I never quite know what to expect when he's around (but I know it'll be memorable!), he's my country valentine.