My 10 Celebrity Valentines For 2012
Valentine's Day is almost upon us. I don't have a valentine this year, but I'd like to give a few out to 10 celebs whose work I have particular affection for.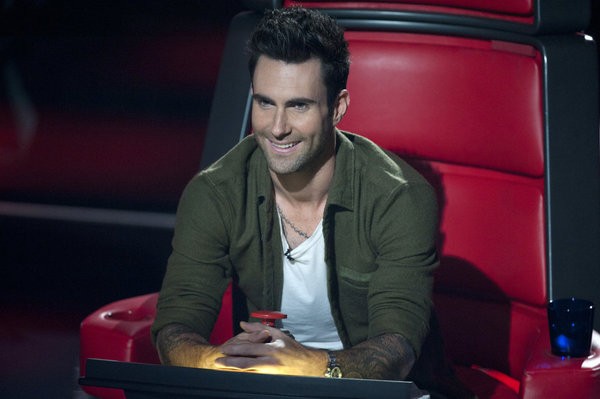 1. Adam Levine
My favorite The Voice coach is someone I'll always admire, and deservedly so: he has more hardware than a Home Depot. This past year alone, he and Maroon 5 scored their first American Music Award, a People's Choice Award and a Grammy nomination. I totally concur with my friend Jesse Blaze Snider, who referred to them as a band "with three near-perfect albums." (And a fourth on the way, reportedly due in June.)
Now, this kind of success, plus unbelievably good looks, a supermodel girlfriend, and an Aston Martin in the garage, would give Adam every reason to be a jerk. He is not. According to one interview, he keeps his Grammys in a closet because he doesn't want to brag. I can say that he is the nicest person I have ever met. All I ever wanted to do was shake his hand and say thank you - but he took it upon himself to spend real time with me, and continue to ask after me. Those conversations meant the world to me, and I hope that I get the chance to see him again and thank him for those, too.
There are some people who just light up a room when they show up. Adam is one of those people. Not only is he unbelievably talented, not only is he a class act, but when a Maroon 5 song comes on my radio or The Voice is on my TV, I just feel better about the world. That's why I'd call him my rock star valentine.