Must-See TV: HISTORY's New Scripted Series 'Vikings'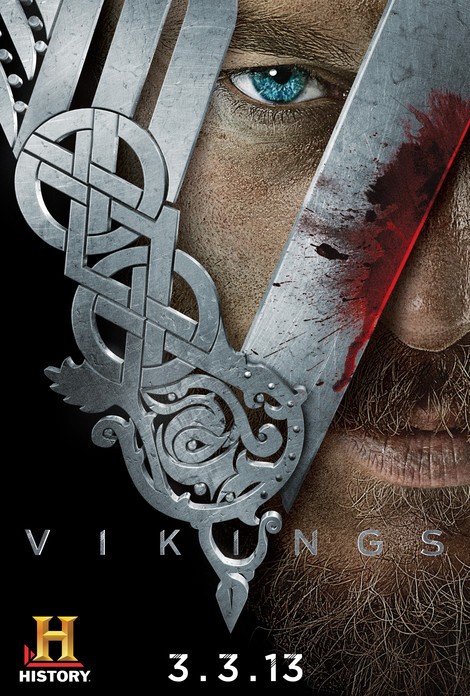 Sunday, March 3, is the big premiere of "Vikings" on the HISTORY channel. The world of the Vikings is brought to life through the journey of Ragnar Lothbrok, the first Viking to emerge from Norse legend and onto the pages of history – a man on the edge of myth.
The story begins in 8th century Scandinavia where Lothbrok is a warrior and a farmer who dreams of finding riches by bucking the tradition of raiding to the east. Ragnar has been working in secret on a project that will turn the Viking world on its head.
But first Ragnar must convince the leader of his community, the powerful Earl Haraldson, who is none too happy to share in the renown that this journey could bring to Ragnar if it's successful.
While "Vikings" is filled with conflict, warfare and bloodshed – for these were extreme times – it is a family saga at heart. Lothbrok (played by Travis Fimmel) is a curious, compelling man who is always looking to break through barriers and discover new worlds to conquer. A young farmer and family man, Ragnar is deeply frustrated by the unadventurous policies of his local chieftain, Haraldson (Gabriel Byrne), who continues to send his Vikings raiders east every summer, to the Baltic states and Russia, whose populations are as materially poor as themselves.
The nine-part scripted series premieres Sunday, March 3 at 10 p.m. (ET) on HISTORY.