Must-See SNL Video: 100th Digital Short Starring Bieber, Timberlake & More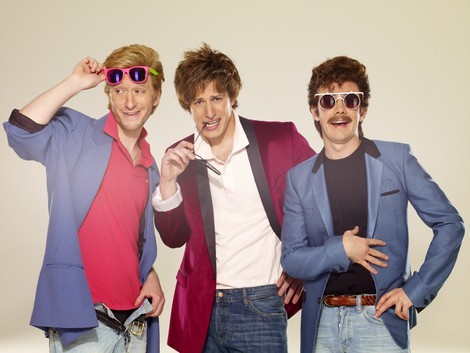 Usher and host Will Ferrell were praised for their performances on "Saturday Night Live" over the weekend, but Justin Bieber, Justin Timberlake and Michael Bolton stole the show with their unexpected cameos.
The Lonely Island shows off its musical talents every week on the show, often in collaboration with a celebrity guest. Since their debut in 2005, the group has had hits with "I'm on a Boat" with T-Pain, "The Creep" with Nicki Minaj, Akon's "I Just Had Sex," Rihanna's "Shy Ronnie" and Lady Gaga's "3-Way (The Golden Rule)."
In a hilarious sketch on May 12, Lonely Island members Andy Samberg and Jorma Taccone were joined on stage by Bieber, and together they pranced around in suits and bow ties.
They sang, "Tonight we are celebrating our 100th short. Congratulations to us, to us, truly a major milestone. A celebration, yes, of us, of us, here's what we're going to do. We're going to shake off the cobwebs and limber up, and stretch it out and do plenty of Pilates 'cause tonight, we're going to suck our own c**ks."
Timberlake and Samberg reprised their famous duet with "D**k in a Box" sketch with a twist. Natalie Portman appeared as her hip-hop alter ego, rapping, "Yeah, I had a baby but I'm still crazy."
 
Bolton returned as Captain Jack Sparrow, and "Mad Men" star Jon Hamm jumped in as bare-chested saxophonist Sergio Flores.