Must See: Rare Bloopers From 'The Making Of Star Wars'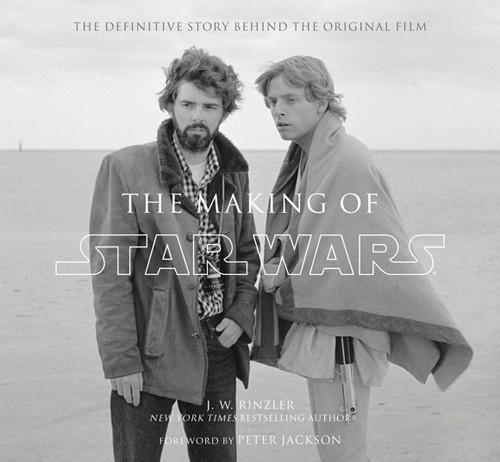 A new behind-the-scenes blooper reel from the very first Star Wars film has been unearthed, and the short clip reveals that stormtroopers are a little clumsier than just bumping their heads and being bad marksmen.

The found footage is part of Lucasfilm editor J.W. Rinzler's new enhanced e-reader version of his 2007 book "The Making of Star Wars", which he discovered in the company's archives while researching material for the book's electronic update.

Rinzler released "The Making of The Empire Strikes Back" in 2010, and "The Making of Return Of The Jedi" hit book retailers earlier this month. Last week, all three editions were released in e-reader format and feature nearly 30-minutes of never-before-seen footage.

The two-and-a-half-minute clip, which made its debut at Comic-Con in San Diego back in July, features several flubbed-line scenes including acting legends Peter Cushing and Alec Guinness, along with Harrison Ford eating his microphone and Mark Hamill having difficulty with the word "supernova".

The funniest, perhaps, is a scene where several stormtroopers have a bit of difficulty entering a room through a blown-out door.

The footage isn't the only "Star Wars" video to surface lately, last week the three teaser trailers for the three films in the original "Star Wars" trilogy were all uploaded to YouTube. The third features the original title of "Return of the Jedi", "Revenge of the Jedi", which saga creator George Lucas changed at the last minute because a Jedi would not take revenge.

The trailers will be a nice dose of nostalgia for those who were around when they came out, and those who weren't may actually find them cheesier than Jar Jar Binks.

Check 'em out below...


"Star Wars" blooper reel (there is no sound in the beginning of the video -- this is normal):

"Star Wars" Teaser Trailer:

"The Empire Strikes Back" Teaser Trailer:

"Revenge of the Jedi" Teaser Trailer: