Must See: First Trailer For 'Captain America: The Winter Soldier'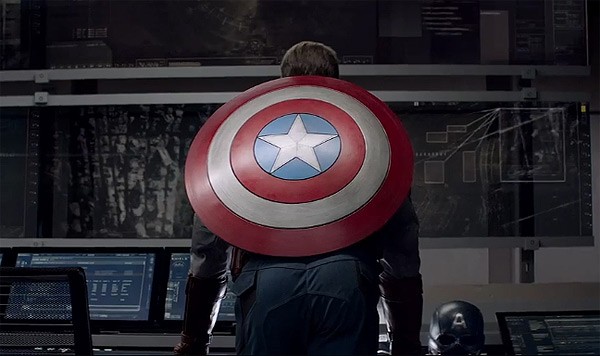 With the mighty Thor returning to the big screen in just over two weeks, Marvel studios has decided that one Avenger isn't enough for fans -- so they've dropped the first trailer for Spring 2014's Captain America: The Winter Soldier upon us, too.

The film, which hits theaters on April 4, follows the events of 2012's The Avengers. Steve Rogers, aka Captain America (Chris Evans), has been living in Washington, D.C., adjusting to the modern world when S.H.I.E.L.D. operative Nick Fury (Samuel L. Jackson) is attacked and a new plot putting the world in danger surfaces.

The Captain teams up with Black Widow (Scarlett Johansson) and the two enlist the help of a new ally, the Falcon (Anthony Mackie), as they attempt to bring down an ominous plot while thwarting the attacks of assassins.

The three heroes find soon themselves up against a new and formidable foe, The Winter Soldier.

The film also stars Sebastian Stan, Cobie Smulders, Frank Grillo, Emily VanCamp, Hayley Atwell and Robert Redford.

Check out the first trailer below...