Muslim Convert Who Threatened 'South Park' Creators Trey Parker & Matt Stone Gets 25 Years In Prison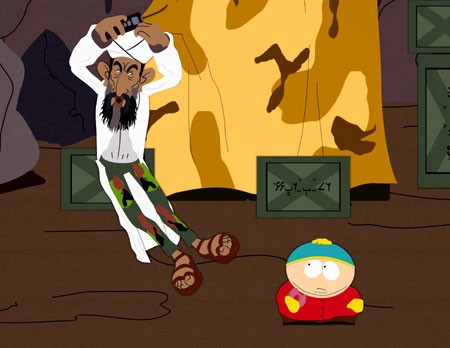 A Muslim convert who threatened the lives of the creators of comedy cartoon series South Park has been sentenced to serve more than 11 years behind bars.

Jesse Curtis Morton, who co-founded the now-defunct Revolution Muslim website, took aim at Trey Parker and Matt Stone after the TV comedy writers created an episode in which the prophet Muhammad was depicted as a man in a bear suit.

Morton's business partner and fellow Muslim convert, Zachary Chesser, received a 25-year sentence in February after he was found guilty of terrorist activity against the U.S. in Somalia.

A lawyer for 33-year-old Morton appealed for leniency in court on Friday, but prosecutor Gordon Kromberg insisted the accused deserved a harsh punishment for abusing his free speech and inciting murder.

Morton apologised in court for his actions and remarks before sentencing.