Music Wrap-Up: Will.I.Am As New 'Idol' Judge, Jay Z's HBO Documentary + More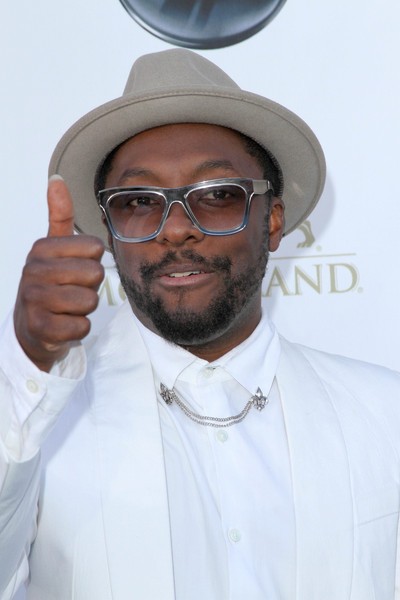 It's Friday and I must say that it's been a bit of a quiet week for music. But don't you worry your pretty little heads. Pull yourself away from the photo of Bow Wow locking lips with Tyra Banks long enough to check out some of the news you may have missed this week in Hip Hop and R&B.
Will.I.Am rumored to join American Idol as a judge
There's a rumor going around regarding season 13 of the long-running talent show "American Idol." According to a report, Will.I.Am is gearing up to sit in the judges' seat this coming season of "American Idol." The rumor also suggests that Jennifer Lopez, affectionately known as J.Lo, is set to return as a judge. J.Lo's return isn't set in stone just yet, there seems to be some fine-tuning going on with her deal. What is already set in stone is that last season's judge Keith Urban will be returning. This is shaping up to be an interesting panel of judges. All of them have some level of talent and interesting personalities. I wonder who will be the mean judge this season. There must always be a grouch you know.
Jay Z's HBO Documentary "Picasso Baby: A Performance Art Film" to premiere tonight
Are you ready for a Jay Z-filled Friday? It seems everyone can't keep Jay's name off their tongues, me included, and this will keep tongues wagging. So, in July, the Brooklyn rapper held an event at Pace Gallery in New York where he performed his single "Picasso Baby" (off of his latest release "Magna Carta…Holy Grail") for 6-hours straight. It was labeled a performance art piece and many of those in attendance believed that the footage would be used for a music video. Turns out, Jay Z decided to use the footage for a documentary that is set to air on HBO. The sneak peek of the doc shows Jay interacting with the crowd that was made up of actors, artists, and a lucky kid among many others. What a wonderful way to drill your song into people's heads, yes? "Picasso Baby: A Performance Art Film" is scheduled to air today, August 2, at 11pm EST following Jay Z's appearance on "Real Time With Bill Maher" at 10pm.
Kelly Rowland opens up about her "Dirty Laundry"
So I'm sure we all put two and two together when we heard the lyrics in Kelly Rowland's single "Dirty Laundry" off of her latest release "Talk A Good Game." But if you are still doubtful about who she was talking about, yes, wait for it… it was Beyoncé. Kelly covers Essence Magazine's fall issue and in a candid interview with the mag, she spoke briefly about the song and why she chose to do it. "For a long time I wasn't happy, but that had nothing to do with Beyoncé." Kelly explained. "That had to do with me trying to get my life in order and make better decisions for myself." Kelly explained that although she was happy for Beyoncé, who was selling out venues and signing multi-million dollar endorsements left and right, she wanted some of those things for herself, even if it wasn't on Beyoncé's level of success. "I'm seeing all these wonderful things happen for her and I am happy for her. But I want a path. I want things to pop off for me, too. Not on her level but whatever my level is supposed to be." The issue of Essence with Kelly's full interview can be picked up from newsstands beginning August 9.
Video Premieres
Nelly Ft. Pharrell & Nicki Minaj video
Nelly premiered the video for his single "Get Like Me" that is scheduled to appear on his upcoming LP "MO." The video that was directed by Collin Tilley features rapper/producer Pharrell Williams and rap's leading Lady Nicki Minaj. You get a black and white scenario with random splashes of colors from red lips to red sneakers. Oh! And did I mention you get to see Nicki Minaj in all her booty popping greatness? Check it out below.
John Legend "Made To Love"
R&B's John Legend also released a video this week for his song "Made To Love" and it is nothing short of amazing. The video was directed by Daniel Sannwald and is a visual artist's paradise. If you enjoy tasteful nudeness and distorted figures (sounds weird, but it really isn't) you're going to really enjoy this masterpiece. "Made To Love" is set to appear on Legend's fifth studio album "Love in the Future" which is scheduled for a September 3 release.
Fin!
Follow me on twitter @ratedsamanthag