Music Wrap-Up: Michelle Obama Hip Hop Album? Big Sean and Naya Rivera Play Dirty + More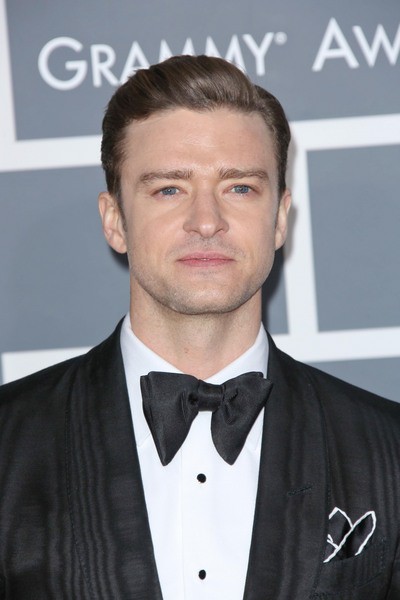 It's Friday! I hope you know that it's time to get caught up on the Hip Hop and R&B news you may have missed while saluting Kendrick Lamar for riling up Hip Hop with his boldness. Grab a seat and let's talk.
Michelle Obama to release first Hip Hop album
Yes, you've read that correctly but before you start coming up with a great moniker for the FLOTUS, read on. Our First Lady has announced that she is planning to release a Hip Hop album to help promote her "Let's Move!" campaign – a campaign geared toward combating childhood obesity by encouraging school-aged kids to get fit while having fun. Essence magazine reported that Mrs. Obama has teamed up with Partnership for a Healthier America to release a 19-track album that will feature living legends Run DMC and Doug E. Fresh along with R&B/Pop singers Ashanti, Jordin Sparks, and Monifah. Although Michelle Obama will not be rapping on the album it sure is innovative to incorporate an influential genre like Hip Hop into workouts. There will be music videos following the release of the Hip Hop album and the first 40 schools to get the videos will be in New York City. The plan is to then circulate the videos to other schools in major cities. It would have been too much for our First Lady to rhyme on the album, we all know she would end a lot of careers. This isn't the first time Mrs. Obama has enlisted the help of a big name for her campaign. Beyoncé was tapped to lend a hand for the "Let's Move!" campaign in 2011. She released a video with re-written lyrics to her song "Get Me Bodied."
Big Sean's ex-girlfriend isn't a fan of his and new girlfriend Naya Rivera's "Sorry"
Oh new love. It can make you do crazy things like get tattoos of your love's name on your back or record a song calling out their exes by name. The latter is what Glee star Naya Rivera reportedly did, in such a classy yet slightly messy way. The singer released a song last week called "Sorry" that features her new beau, rapper Big Sean. The song's lyrics paint the picture of a girl who is putting her middle-finger up at his exes but with a smile. Great way to show how art imitates life, yes? During the last moments of the song, Naya boldly recites a few women names and apologizes because now her man belongs to her but she knows it sucks. Well, one of Big Sean's exes, Brytni Sarpy, responded to the song saying, "I mean it's on you if you want to publicly admit your role in cheating as a positive. But remember…telling your fans who are mostly young girls that its ok to disrespect another woman is foul. Sorry. Not sorry." At least everyone kept it classy. I hope these two stay together forever and if not, we know that we will get an awesome breakup song out of Naya since she hasn't a care in the world for privacy. Listen to the song below:
Justin Timberlake to perform at VMAs and to receive special award
You're reading it here first, I've got my crystal ball here and it's telling me that the VMAs are going to be all about Justin Timberlake. Yes, Lady Gaga is causing mouths to chatter about her much hyped performance but in the award category, I'm guessing JT will be taking home most if not all of the 6 awards he is nominated for. MTV confirmed today that not only will Justin be performing at this year's VMAs but that he will also receive the Michael Jackson Vanguard award in recognition of his cinematic videos he has released in the span of his solo career. Other acts that have received the award are Beastie Boys, Madonna and of course Michael Jackson. Speaking of Justin, he is set to re-release his album 20/20 Experience with an additional 11 tracks. It is set to hit stores September 30. The 2013 MTV Video Music Awards are set to air live from Brooklyn, NY Sunday, August 25 at 9pm EST.
Fin!
What do you think about Michelle picking Hip Hop out of all the other genres to help kids get fit? Do you think Naya and Big Sean are setting their relationship up for failure with the release of "Sorry"? Any VMA predictions? Speak your piece!