Music Wrap-Up: Kanye's Latest Rant, Wu-Tang's ODB Hologram And More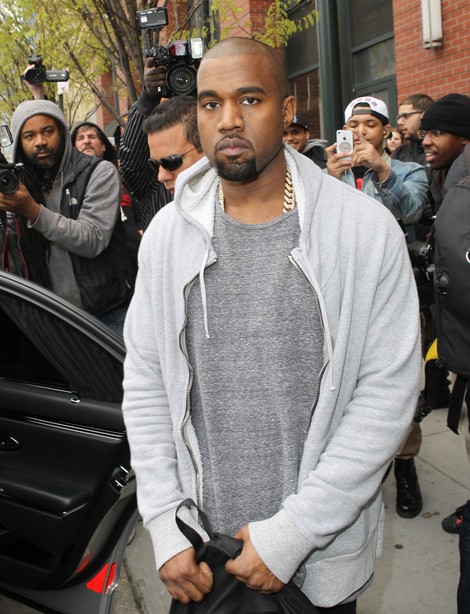 It's that time of the week again which means it's time to catch up on the music news you may have missed while either applauding or shaking your head at Eddie Murphy's return to music. Don't be shy, read on!
Kanye West and rant #1,001
Silly me for thinking that Kanye was a reformed rapper after watching him smile from ear-to-ear on his future mother-in-law, Kris Jenner's, talk show. A video of Kanye West criticizing "culture vultures" (my new favorite term) that has went viral reassures many of us that the old Kanye is still around. The rant took place at a listening party in New York for his artist, Pusha T's, album "My Name Is My Name." In said rant, Kanye throws around a few F-bombs and admits that his tongue is not only sharp with criticisms but also doused with a little Grey Goose vodka. He points out that there are a lot of designers copying Pusha T's fashion sense, and it is not appreciated. What can we say, he has a passion for fashion. Speaking of Kanye, the rumored collaboration he did with Miley Cyrus has been confirmed with MTV by producer Mike Made-it. Miley will indeed appear on a remixed version of Kanye's "Black Skinhead" that is said to appear on a remix EP scheduled for release in the next few months.
John Legend wants Kanye's success, not his fame
Speaking of Kanye West, another one of his artists signed to his G.O.O.D. label, John Legend, released an incredible album last week titled "Love in the Future." John recently did an interview with Associated Press where he revealed that he strives to have Kanye's success but isn't looking for anymore fame. "I want Kanye-level success." He said when asked. "I don't think I'm craving any more fame. But success and being recognized for making great work all around the world, I think it's a great thing. And I'm already not far from there. But Kanye has been a really singular artist that's made a unique contribution to pop culture, and I respect that and I wouldn't mind being known for that as well." I don't think anyone wants "Kanye-level fame," including Kanye.
Robin Thicke dodges question about his loose hands
Robin Thicke is one smooth guy. Not only did he release one of the hottest albums this summer that has one of the hottest singles, hello "Blurred Lines," he sure knows how to brush off a question. Do you remember hearing about Robin being a little too friendly with his hands during an after-party for the MTV VMAS? Well in case you missed it, Robin took a photo with a blonde socialite at said after-party and everything would have seemed G-rated except that the mirror behind them sent that photo rating to an R showing Robin's five digits cupping the socialite's booty.
Supposedly his wife, actress Paula Patton was at the party as well which made Robin come off as a not-so sweet guy we all thought him to be. He was asked about the photo and his action in a recent Star Magazine interview and he replied, "My only comment about the so-called scandalous photo would be that my wife and I are perfectly in love and very happily married. [We have] the greatest love of the century, and the most functional, dysfunctional marriage in Hollywood." That "functional, dysfunctional" comment speaks volumes and makes them seem so real and strange all at the same time!
Wu-Tang unveils hologram of Ol' Dirty Bastard at live show
During Wu-Tang's performance at this year's Rock the Bell's in California, the group brought back Ol' Dirty Bastard by way of a hologram. The crowd of course went wild watching as the group interacted with ODB's hologram and it was even more of a treat to see the late rapper come back to life. We have Dr. Dre and Snoop Lion (who was Dogg at the time) to thank as they were the first to experiment with hologram performances when they introduced Tupac Shakur's hologram at last year's Coachella festival. Check out the Wu-Tang's performance below.
Eminem's music video for 'Bezerk'
Eminem released the video for his single "Bezerk." The Syndrome directed video is a visual homage to old school rap, with obvious tributes to the Beastie Boys. There's even an appearance from Rick Rubin. "Bezerk" is set to appear on Eminem's upcoming album "MMLP2" scheduled for release in November.
Fin!
Chime in! What did you think of Kanye's rant? Any thoughts on John Legend's "Kanye-level success" aspirations?