Music Talk: The Week In Tunes
Last week was a busy one in Southern California music. I spotted Marianas Trench, Simple Plan, Brian Culbertson and Maroon 5.
Wednesday night, Canadian pop-punk band Marianas Trench arrived at San Diego's House of Blues. (You might remember them from my recent interview with bassist Mike Ayley.)
It was the first United States tour for the band, who seemed to be having a fantastic time on stage. If I hadn't known it was their first American tour I would never have guessed. They carried themselves very well, and despite only playing an opening set, left a great impression.
Here's lead singer Josh Ramsay between songs. He's charismatic, affable, and proved with his numerous screams into the microphone that he has a set of lungs to be envied.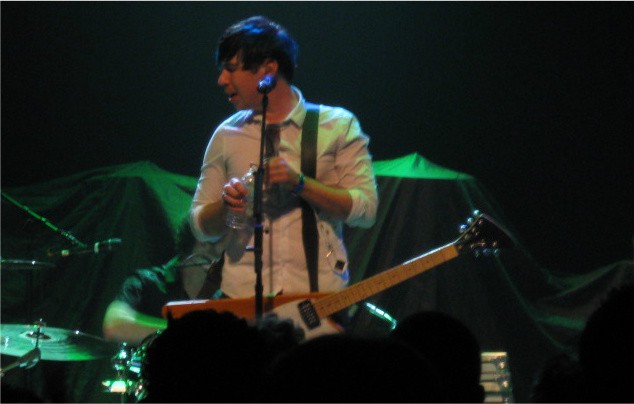 Marianas Trench's new album, Ever After, arrives at the end of November. The single "Haven't Had Enough" is already available on iTunes.
They were touring as the opening act for Simple Plan, who are currently out on the road in support of their recent album, Get Your Heart On! The tour also features The Cab and Forever The Sickest Kids.
The night was a memorable one that involved plenty of sing-alongs, a mosh pit, lots of objects thrown off the stage, and Simple Plan guitarist David Desrosiers trying to crowdsurf, much to the annoyance of security.
I must admit that while they don't play my kind of music, the four bands put on a fantastic show - particularly Marianas Trench and Simple Plan, who constantly engaged the audience and made them feel like part of the show. In fact, lead singer Pierre Bouvier anointed the entire room members of Simple Plan.
It was one of those concerts where even if you didn't necessarily know the sound, or the lyrics to the songs, you could still have a good time. Despite being a jazz fan, I had a great time. I may have gone from skeptic to member of the Simple Plan fan club.
For the remaining tour dates, visit Simple Plan's website.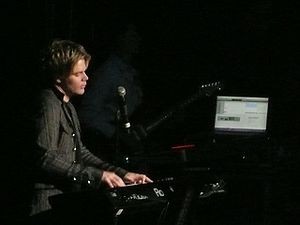 On Thursday jazz keyboardist Brian Culbertson put on a free concert at Morongo Casino for the second year in a row, and the Vibe Nightclub was packed to standing-room only.
Culbertson played selections ranging all the way from "Come To Me" (from his second album Modern Life) to "It's Time" (from his current album XII), and revealed that he's working on a new release. He'll participate in a UStream chat with fans at 5 PM PST today; visit his website for more info.
The highlight of the evening was that Culbertson's father, retired teacher Jim Culbertson, plays trumpet in his son's band. I was lucky enough to meet both father and son after the show, so I can say personally, that's one amazingly talented - and incredibly sweet - family.
You can also read an earlier interview with Brian I did for Jazz Appreciation Month in April.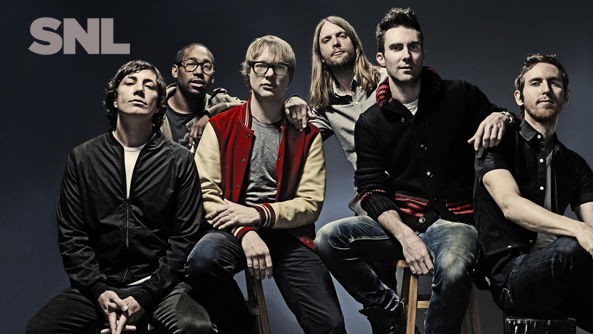 Saturday night, my favorite band Maroon 5 were the musical guests on NBC's Saturday Night Live.
The band performed "Moves Like Jagger" and Gym Class Heroes' Travie McCoy appeared to duet with Adam Levine on "Stereo Hearts."
Levine also featured in two sketches, playing Yanni in one where the Greek gods addressed the debt crisis, and as a would-be stand-up comic in another that saw him attacked by a hawk. I can't make this stuff up.
For video of the musical performances and both the sketches, check out Brittany's The Voice Blog, where I've posted full clips from the show.