Music Talk: The Simple Success Of Simple Plan
The secret to Simple Plan's success is not all that complicated. If you ask guitarist Sebastien Lefebvre, it really does just come down to something as - ahem - simple as the music.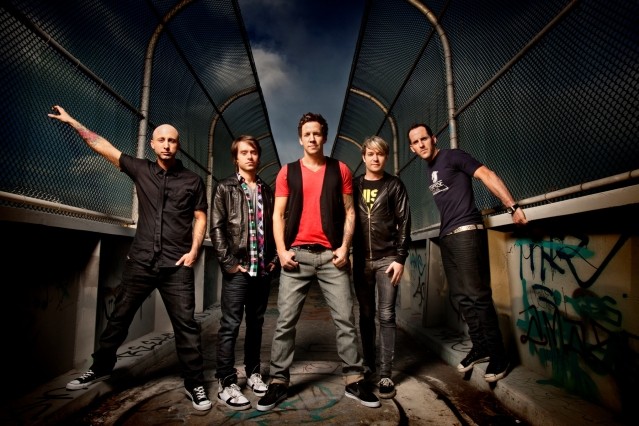 "We started out, [when] we were opening for other bands, it was just about getting out on stage and having fun," he told me as the band was preparing for last night's show at the SWU Festival in Sao Paolo, Brazil. "Now, obviously, we've been lucky enough to have a few albums."
The Canadian pop-punk band is currently on tour in support of their fourth studio album, Get Your Heart On! The disc is not only catchy, but an excellent display of the band's musical growth. The same band that gave us "Addicted" years ago has put out some thoughtful tunes like the single "Jet Lag" and the epic "Astronaut" - but lest you fear they've lost their edge, there are still some fist-pumping rockers here, like the bluntly titled "You Suck At Love" and "Can't Keep My Hands Off You."
That creative energy also translates into a fantastic live show that will keep Simple Plan on the road - and around the world - into 2012. "We've been pretty much everywhere," said Sebastien. "We're having a good time. We've played big shows in the province of Quebec, played big shows in the US, always have a good time in Japan. We're very lucky."
Simple Plan's concerts differ from the usual formula of 'playing parts of the new album you should buy and a hit or two the artist is expected to lest a riot be incited.' Sebastien refers to their setlist as "Simple Plan's Greatest Hits. We play the songs the fans want to hear and the ones that are fun to play." On the Get Your Heart On! tour, that ranges from the old ("I'm Just A Kid") to the new (lead single "Jet Lag").
Which of the new tracks is Sebastien's favorite? "It kind of differs from day to day. Today's probably a song called "Astronaut." It's very meaningful. It's the kind of song that just reaches you," he explained, before adding this evaluation: "Songwriting-wise, it's probably one of the best songs we've written."
After statements like that, it's hard to argue with the three-year wait that preceded Get Your Heart On! Fans waited for a new album with bated breath, and critics speculated, but I asked Sebastien how much the band was thinking or not thinking about the time lapse. "We actually don't really take our time," he replied with a laugh. "We'll stop touring, we'll take a couple months off and then start writing right away. It just took us awhile to tour everywhere when the last record came out."
Of this one, he explained, "We wrote for about a year. We wanted to make sure we had really, really good songs. We had like 70 songs this time around and we had to pick the 11 to put on. We're all very happy with the record."
Yet the success of a band is built on more than talent; many perfectly good acts have crumbled behind the scenes. What makes Simple Plan stick - they've been together since 1999 without a single change to their roster - is that they are clearly dedicated, not just to their craft, but also to each other and to their ever-expanding fan base.
"We get along, we're friends. We definitely enjoy what we do. I think it's all about the big picture. We love what we do, and even if there's a fight, we know [it's] better to solve it," explained Sebastien, who revealed that the writing of songs like 'Astronaut' is a group effort. For Get Your Heart On!, the band gets the writing credit, rather than one individual. "[Lead singer] Pierre [Bouvier] and [guitarist] Jeff [Stincoe] do most of it. They'll try to think of a line or a lyric. From that, you kind of have a skeleton of a song and we all get together and finish it," he said.
Nothing says 'group effort' like writing a song with your fans. Yet that's exactly what Simple Plan did when penning the last track on the CD, "This Song Saved My Life," a compelling and ultimatively moving ode to their chosen profession.
"We kind of wanted to write about how important music is, how it can change lives," said Sebastien. "The idea came from our fans.  They tell us that some songs helped them through difficult moments. We've always had at least one of those fan-inspired songs on each album, and we kind of wanted to keep going, to thank them. We wrote on Twitter, "How does Simple Plan music make you feel?" and got tons of responses. We've always been the band that's been close to the fans."
That's a fact that can't be argued with when one considers that during that recent San Diego show, Bouvier anointed the entire audience members of Simple Plan, drummer Chuck Comeau dispensed drumsticks, and guitarist David Desrosiers went crowdsurfing.
The band does meet and greets at all their shows. They sit backstage and talk about making sure they see the fans who will be waiting outside by their tour bus. All the band members are on Twitter. And they also put together the Simple Plan Foundation to pay their success forward. They couldn't get much closer to the fans unless they invited themselves over for dinner.
Maybe the only real question to be answered is what the band does after expending all that energy. "I do like to work on music. I've got my laptop, my portable studio. There's some movie watching for sure. There's always something on the TV. Music listening," said Sebastien, who offers up plenty of artists for audiophiles to check out. "I got the new Florence and the Machine [album]. I like her vocals and her type of production. The new Coldplay [album] is really good. There's this band called The Middle East I heard on the soundtrack to a movie. I'm a huge Bjork fan."
With their high energy and focus in all the right places, it's very easy to see why so many people are fans of Simple Plan. They put out good music and they're good people. It really is that simple.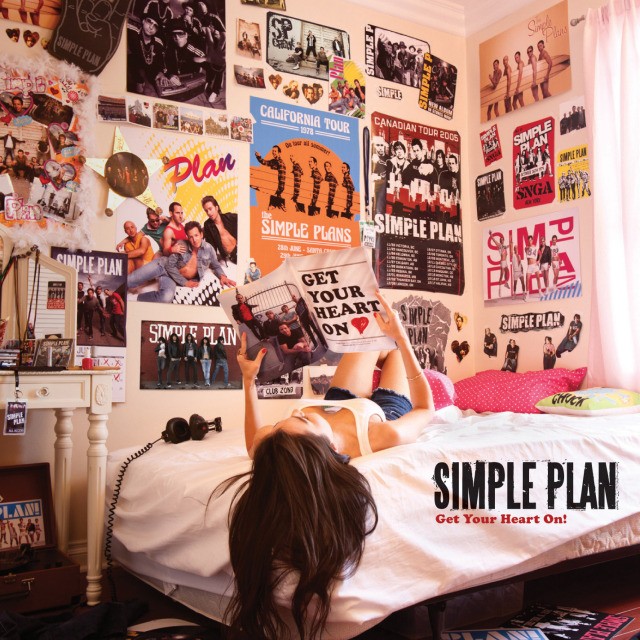 Simple Plan is currently on tour; visit their website for tour dates. Get Your Heart On! was released in June.
(c)2011 Brittany Frederick/Digital Airwaves. All rights reserved. No reproduction permitted.