Music Talk: New Albums From Landau Eugene Murphy Jr. & Daughtry!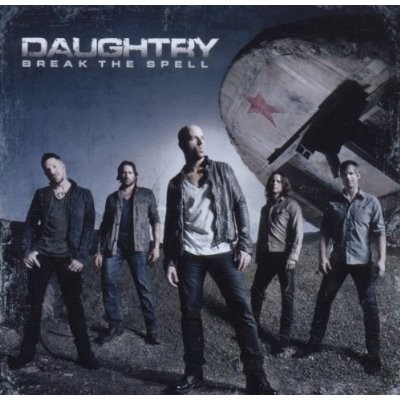 Break The Spell [Deluxe Edition], Daughtry (19/RCA Records)
One of the more successful American Idol contestants, Chris Daughtry returns with his self-titled band for their newest album, Break The Spell. If you're a Daughtry fan, the album will not disappoint you, because it's more of the fist-pumping rock that the band does so well. If you're looking for something progressive or different, you might be disappointed.
Let's talk about that first: there's nothing on Break The Spell that's as anthemic or moving as "Home" from the band's first album. That song was infectious and rightfully so. Break The Spell has its moments, but doesn't quite reach that level of enrapturing the audience.
That is not to say that it isn't a great album. Daughtry and his bandmates have found what they're good at - turning out some hard-driving rock music not unlike Brad Arnold and 3 Doors Down - and they deliver it time and again. The first single, "Crawling Back To You," will get stuck in your head if it hasn't already, and the opening track "Renegade" blows the Styx song of the same name out of the water. (It's kind of funny that the latter involves the phrase "outta my head," which happens to be the title of the very next song.) There's nothing wrong with playing to your strengths and giving the fans what they want.
And if the sound hasn't evolved, Chris Daughtry certainly has grown up - there are songs here that allude to the loss of a child ("Gone Too Soon") and to family ("Lullaby"). This isn't another one of those generic rock bands storming around talking about all their misbehavior.
On that note, I also have to give some praise to Daughtry for being able to deliver this kind of music without having to fill it with expletives or innuendoes. The album proves that there's no reason you can't be cool and keep your act clean, which seems to be more of a rarity these days, particularly in this genre.
The deluxe edition comes with four bonus tracks ("Who's They," "Maybe We're Already Gone," "Everything But Me" and "Lullaby") that likewise don't break the mold but will be pleasant extras for those who love the established sound. Break The Spell is another hard-rocking Daughtry album - what that means is up to you.
You can pick up your copy of Break The Spell by clicking on the album cover above.