Music Talk: New Albums From Landau Eugene Murphy Jr. & Daughtry!
This week in music: I give you the lowdown on new releases by America's Got Talent winner Landau Eugene Murphy Jr. and Daughtry!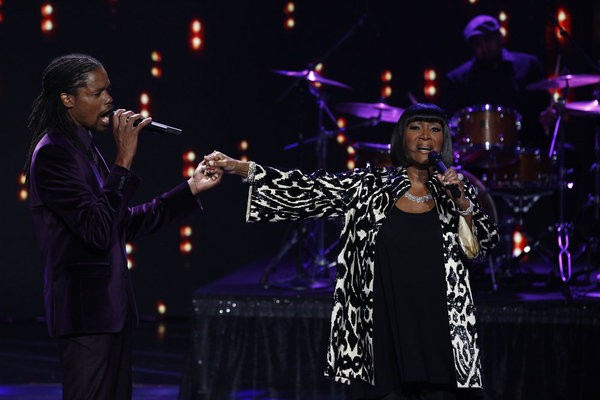 That's Life, Landau Eugene Murphy Jr. (Columbia Records)
Having won this season of America's Got Talent just over two months ago, Landau Eugene Murphy Jr. has been incredibly busy. He spent the last weekend in October headlining the America's Got Talent Live! tour at Caesars Palace in Las Vegas, and now he's back with That's Life, an album of Frank Sinatra covers.
Were it anyone else, there would be the temptation to say that this was more business than pleasure: the higher-ups rushing out a CD of selections not too far removed from what Landau sang every week on TV. But it makes perfect sense for Landau, who has cited Sinatra as one of his musical idols. This album is just one guy singing the music he loves most - and that comes through in his renditions of classics from "Ain't That A Kick In The Head" to, of course, his showstopping version of "My Way."
His voice is velvety smooth, and his enjoyment of the music comes through in every note. Even if it's not your genre of music, it's impossible not to appreciate the emotion behind it.
If there's a flaw with the disc, it's the two duets on the album. Landau sings "Something Stupid" and "Baby, It's Cold Outside" with Judith Hill, and while her voice is fine, it doesn't necessarily mesh as well with his as one would have hoped.
Still, this is a fun, jazzy edition to anyone's collection, and hopefully will inspire fans of America's Got Talent to lend their ears to an underappreciated genre of music. At the $8 it's currently retailing for online, this is also a bargain.
But at any price, it's simple, heartfelt music - what we don't necessarily hear anymore. In September, Landau told me that he was interested in "bringing back old memories for all my peers and creating new memories for the generation to come." With That's Life, he's certainly done just that.
You can pick up your copy of That's Life by clicking the album cover below.