Music Talk: My 5 Most Significant Songs
Tonight VH1 concludes their countdown of The 100 Greatest Songs of the 00's. In honor of the occasion, I've compiled a much smaller list: the 5 songs that most impacted my life.
There are plenty of songs I've enjoyed, and even loved. But few are the ones that I can say have made a lasting impression. The tunes without which I wouldn't be the same person I am today. These five selections span from my youth to adulthood, from moments of joy to the brink of death and everything in between. I'm glad that I heard them, and I hope that you give them a listen.
5. "The Rise and Fall (of Loving You)," Brian Culbertson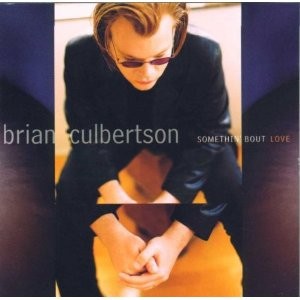 Album: Somethin' 'Bout Love (1999)
My introduction to Brian Culbertson is a story that my family still laughs over. He was touring with Dave Koz years ago. "Who the hell is this guy?" I asked my father, completely in awe of the keyboardist I'd never heard of. The next day, I rushed out and bought every single one of his albums. I've been a die-hard fan ever since.
Brian has composed a lot of great music, but the song that really got me was "The Rise and Fall (of Loving You)." I happened to have this album playing in the background while I was writing, and upon hearing the first thirty seconds of it, I had to stop everything and just listen to it. That's only ever happened to me with two artists, and Brian was the first one.
It was also the first time I ever had a real, emotional experience while listening to a piece of music. By the end of this song, I was so moved by the composition that I was in tears. It was so beautiful that I couldn't help but cry. It is the kind of connection between music and an audience that is few and far between. And to this day, this song gets under my skin. There's no way I can't include a song that strikes me to the core every time it plays.
For the curious, you can read an interview I did with Brian.
4. "Solid Ground," Bobby Caldwell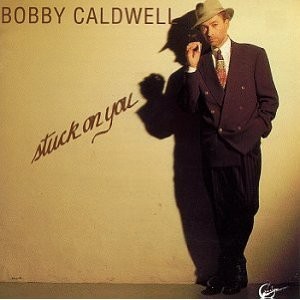 Album: Stuck On You (1991)
The first concert I ever went to was a Bobby Caldwell show in San Diego when I was five. His music was the sound of my upbringing - and before that, even, as he's still a favorite of my parents. He's been around since the 1960's, and a half-century later, he's still got the best voice that I have ever heard.
I've been listening to Bobby constantly since that concert. He was the first musician that I was ever a fan of and I am still a fan today. No matter what other artists I ever got into, every couple of weeks or so, I'm always pulling out a Bobby Caldwell album. There's something about that velvet voice of his that is not just magnificent to listen to, but it's also incredibly soothing. I sometimes just put one of his records on, sit back and let everything else go by as I listen.
I can't imagine myself without having his familiar sound, which has been no small comfort to me over the years. If I am at all to talk about music, I must recognize the sound and the artist with whom I grew up. And he still sounds pretty much the same today as he did when I was a child.
The first of Bobby's songs I ever fell in love with, and for that reason, my favorite, was "Solid Ground." He performed it at that show and it stuck in my head, where it's pretty much been ever since. Sometimes it just pops up unprovoked. I love its sound, I love its message, I love everything about it. While you really can't go wrong with any of Bobby's songs, I'll always have a soft spot for the one that started it all for me.
For the curious, you can check out an interview I did with Bobby. He's pretty insightful about the music biz, as he should be after such a long career.
3. "Sunset Blvd," Scott Grimes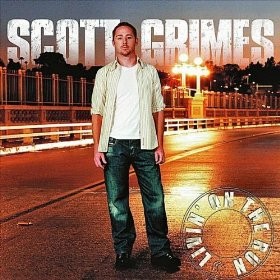 Album: Livin' On The Run (2005)
"Sunset Blvd" is unquestionably my theme song. With some beautiful piano and heartfelt lyrics, Scott Grimes tells the story of an aspiring musician who dreams of making it big - and in so doing, he perfectly summed up what I was thinking and feeling as an aspiring writer. Not only did he capture everything I felt, the song also served as inspiration to continue to pursue those big dreams. At any time where I wonder what the heck I'm doing with my life, I put this song on and damned if I'm not singing along with it by the halfway point.
This is the song that cheers me up when I doubt myself. It's the song that reminds me I'm not alone in my ambitions. It's my anthem, the one I blast as I'm probably speeding through Los Angeles, because it makes me proud of who I am, what I've accomplished, and what I'm going to do. As talented as Scott Grimes is as an actor (you know him from ER and later American Dad), I believe he's an even better musician, because he has this gift of putting so much soul into his music. I'm so glad that he and his writing partner Dave Harris wrote this song, because it gave voice to everything about myself and my dreams that I felt but didn't know how to say.
This is the track that I performed when I auditioned for the second season of NBC's The Voice. I did that very deliberately, because for my first (and possibly only) shot as a professional singer, I wanted to choose a song that mattered to me. I wanted to have a piece of music that was me. "Sunset Blvd" is that song. In Scott and Dave's lyrics and the earnestness with which Scott delivers them, I always see myself.
I was very lucky in that I had Scott's approval and support when I performed this one; it felt like I had a chance to give something back to him after everything this song gave me. For one song to make me feel like somebody out there gets me, that's a pretty big gift.
Here's the equally great video, which also happens to feature an actor I've liked since I was a kid, Monk star Jason Gray-Stanford:
2. "No Curtain Call," Maroon 5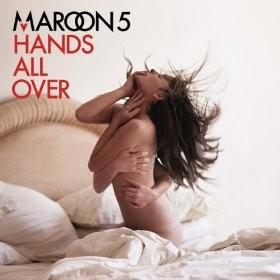 Album: Hands All Over (2010)
If I were being comprehensive, I should put every single Maroon 5 song on this list. I am not exaggerating in the slightest when I say that Adam Levine and his Grammy-winning bandmates saved my life. If he hadn't come into my life and I hadn't gone on to discover their music, I know that I would have surrendered to my health issues earlier this year.
Before I was listening to them, I was at what I can only describe as my rock bottom. You know how you hear stories of people who pass on, as if they just didn't want to live anymore and their bodies gave up? I was at that point. It's because of Adam, James, Jesse, Mickey, and Matt that I'm still here.
To pick one M5 track that best encapsulates that sentiment, I'd have to go with "No Curtain Call," which is one of the bonus tracks on the band's most recent album. Its lyrics hit home with everything that I was and still am going through. This is the song I played on repeat to keep me from a nervous breakdown as I prepared for my surgeries. (True story: I tried to get them to play it in my operating room. They said no.) Adam's voice kept me calm, and the lyrics kept me together; the "we" reminded me that I had his support as I faced the scariest things I've ever been through. To borrow from the lyrics, he's my "lucky hero."
Though I'm thankfully out of the hospital for the time being, I've kept this one on my iPod. It's become my anthem for my fight against my ongoing health problems. I play it when I'm in the gym, when I'm at physical therapy, or when I'm just scared out of my mind about the next test. It galvanizes me and reminds me that my hero really is in my corner. We are facing my demons together. It's become so much more than a song to me; it's part of who I am now. I can't ask for anything more than that.
1. "Only You," Josie Aiello & Peter Hewlett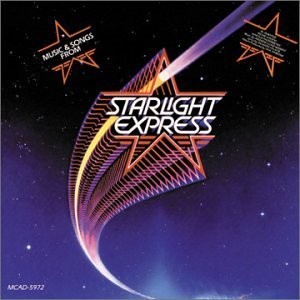 Album: Music & Songs From Starlight Express (1987 Studio Cast)
There is no music that will ever be as influential in my life as Maroon 5 has become. So what could possibly top them on this list? Oh, just the one song I've had stuck in my head and in my heart since practically the day I was born.
I don't even know how I first heard the love duet from Starlight Express. Somehow I got my hands on this album and I've been in love with that song ever since. I think I heard it even before that Bobby Caldwell concert but I can't be sure; it's just always been here. It's so clearly an 80's tune, but it's probably the most beautiful song I've ever heard. Something about it just speaks to me emotionally in its own unique way.
And though I have only recently aspired to become a musician, for as long as I can remember, I have aspired to sing this duet with someone. I've sung it with myself for at least 20 years, and I don't just mean that I sung along in the car - this is the song that when I sing it, I end up pouring my whole heart into it. To this day, I still dream of getting to really perform it someday.
Here's the thing about that, though, which I think means a lot and everyone else laughs at me for: for all those 20 years, I've never known who I'd sing it with. Nobody seemed to click. I'd close my eyes and try to picture it, and it was never anyone specific. Not until I heard Adam Levine. When I was introduced to his voice, I knew that he would do this song justice. It meant a lot to me to finally have the missing piece to a 20-year-old dream.
There's a goal that sits at the top of my life list now - one that will probably never come true because he's famous and I'm not - but it's to sing this duet with Adam. To have a song that makes me sit back and think that there's no bigger goal out there for me but performing it? That is a pretty significant song. And because I know it will always sit atop that list, that's why it must also be on top of this one.
These are the five songs that shaped and changed my life as I know it. I'll forever be grateful to the artists and lyricists who put them together for the influence they've had on me. They've left an imprint on my life that I appreciate, and I hope that in writing this piece, I can give something back to all of them.
What songs would you say are significant for you - not ones that you like, but ones that you can't imagine not having heard? Why are they important in your life? Let me hear you below. And don't miss VH1's countdown of the last 20 tunes to make the 100 Greatest Songs of the 00's list tonight at 10 PM ET/PT.