Music Talk: Get To Know Jon McLaughlin
If you only know Jon McLaughlin as the guy who performed the hit song from Disney's Enchanted, you've only scratched the surface.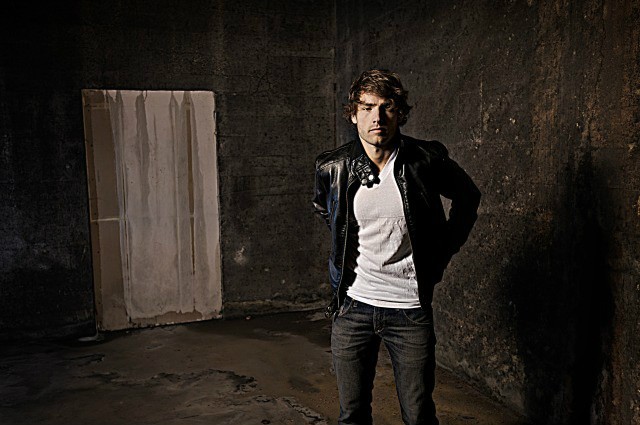 The Indiana native is thankful for the recognition that the Academy Award-nominated "So Close" brought him, but wants you to know that it's not his whole repertoire. "It hasn't gotten old yet," he says of the association when we meet in San Diego before a recent gig. "The only thing is that it's so different than what I actually do. When there were some people who only knew me from that movie, they would come out to shows expecting a Michael Buble kind of a thing, and that's not really what I do."
The real McLaughlin is a pop-rock singer, songwriter and pianist who has a much different sound, but perhaps even more earnestness than that ballad shows. He's easygoing and easy to get along with, the guy next door if there ever was one, with music in his heart and driving a van from one tour stop to the next. He's living the life of most musicians, not the priveleged one of the successful few.
Yet I get the impression from spending time with him that even if he could touch that glass ceiling, he wouldn't want it. He's comfortable hanging out on the street outside the venue, talking about his love of Christmas music and reflecting on the recent break-in into said van with a surprising sense of humor. He's simply happy to be doing what he loves.
Perhaps that's best showcased in his music, which is free of auto-tuning or too many effects or big-name producers. It's just one guy with a piano and a guitar pouring his heart out because he wants to, not caring if the audience is the millions of people watching the Oscar telecast or the handful that fill a dive bar.
His most recent album Forever If Ever is the one he's also the most proud of. It boasts the hauntingly earnest "Maybe It's Over" on which McLaughlin oh so perfectly duets with Xenia from NBC's The Voice, and the thoughtful "If Only I" of which he says, "If I had to pick a favorite, that'd be the favorite."
McLaughlin's path to his songs is, in fact, the lack of a specific path. "It tends to be the same haphazard process every time. The idea will come any way it comes," he explains. "Sometimes I'll just sit down and say, 'I need to write a song. I'm not in the mood, but I need to.' I'll take it any way I can get it."
Forever If Ever is his third major-label full album, after 2008's OK Now and 2007's appropriately titled Indiana, but he's been making music since 2003, having released three albums and one EP independently. He's toured with the likes of Kelly Clarkson and Sara Bareilles - a fact that becomes just a bit more interesting when he speaks quite highly of one of Bareilles' fellow judges from NBC's The Sing-Off.
"I'm a huge Ben Folds fan," he says, "I listen to a lot of Ben Folds pretty regularly. I think he has the greatest career. I look at his career and I want to model some of [mine] after him. This summer we did a symphony show and he actually plays with the symphony that we played with. That was like the height of my musical career. So that's a goal - to get into more of that kind of stuff."
Other than Folds, McLaughlin's other artists of choice include The Police, Genesis, and Gotye.
Yet as much as he respects big names, he speaks the most passionately about the fellow artists who continue to toil alongside him, the ones whose triumphs and struggles he understands, including the band with which he's currently on the road.
"Being on tour with Stephen Kellogg and the Sixers was something I've wanted to do for a couple years. They're a big inspiration to me. I have some really good friends that I really look up to that I've been able to work with. There's a really good friend of mine - his name's Gabe Dixon. He's a huge influence on me and he's somebody who I think everybody should know. He's too undercelebrated."
Not unlike Jon McLaughlin.
Jon has two stops left on his current tour: tonight in San Antonio and tomorrow in Houston. You can buy tickets to both shows and check out more about him by visiting his website.
(c)2011 Brittany Frederick/Digital Airwaves. Appears at Starpulse with permission. All rights reserved. No reproduction permitted.