Music Talk: Get To Know Elisa Grace
For Illinois native Elisa Grace, music was something that just sort of happened, and she's going to follow inspiration wherever it takes her.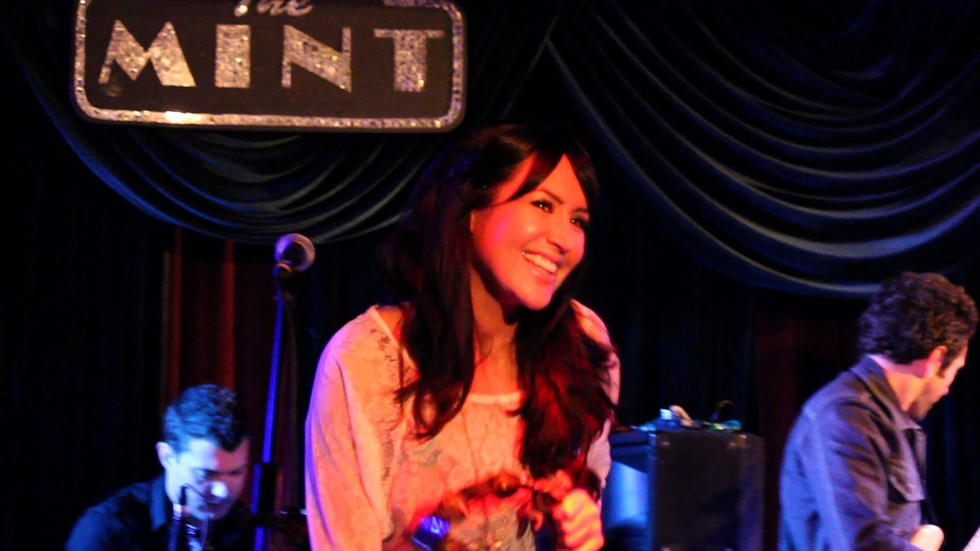 "In 2005, I was just sort of self-assessing where I was at, and all of a sudden I just started hearing songs," says the artist who hails from Oak Park, a suburb of Chicago. "It was crazy because I had no sort of training. So I taught myself guitar and piano and took some classes, and up to now, I've had forty, fifty songs just sort of come through me."
While she always sang, making a career of it wasn't necessarily in Elisa's plans. She graduated with a degree in journalism from the University of Colorado at Boulder, and was working in various communications jobs up until earlier this year, when she quit to focus on her self-titled album full-time.
Elisa Grace was released independently on December 3, and the record release party that same night was only Elisa's second concert.
Yet now that she's reached that first milestone of every aspiring musician, she has no intention of slowing down. She's now gearing up for a January 21 gig back home at Subterranean Chicago, while preparing to be "recording the second album by the summer of next year."
Talk about a whirlwind experience!
"It's just been awesome," she says. "I was working from 10 AM to 2 AM for the past four months, without fail. It's been very draining energetically. But all in all, it's just really fulfilling. I feel so personally fulfilled and happy."
Her personal happiness and philosophical outlook on her life change are both apparent in the sound of the album, which has a contemplative feel while also displaying a variety of different sounds and employing uncommon instruments like the violin (courtesy of Lisa Germano) and tambourine.
The record is produced by Jamie Candiloro, who also played on the album and has worked with the likes of R.E.M. and Ryan Adams. Elisa has also collaborated with her father, himself a guitar player, and her best friend, who is the drummer for Chicago band Vintage Blue.
She cites her favorite artists as the likes of Norah Jones, Adele, and Jewel - a short list of successful women in music.
Yet she isn't necessarily angling to follow in their footsteps. While happy with her success as a performer, Elisa "prides herself on songwriting probably more than singing," according to her publicity fact sheet, which also states that "writing is her motivation to pursue a music career." She wrote or co-wrote every song on her album.
"The original goal earlier this year was to go the music publishing route and try to get recognized as a songwriter with the goal of getting some placements in TV and film," she explains. "I want to continue to write. My goal is at some point to make a career solely off songwriting, whether it be for myself or other people."
One thing's for certain: whether it's as a vocalist or a writer, no matter how she got here, she's making her voice heard.
For more on Elisa, visit her website, Facebook, YouTube and Twitter sites. You can also purchase her album via this link on iTunes.