Music Stars Shine At 2009 MTV European Music Awards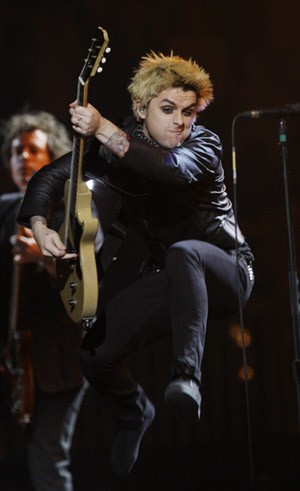 Some of the greatest musical acts have appeared in Germany for the MTV Europe Music Awards, the only city to host the show for a second time. It was chosen to celebrate the 20th anniversary of the fall of the Berlin Wall.
U2
opened the festivities with a free musical concert in front of the Brandenburg Gate. The tickets were snapped up online within hours of their posting.
We invite you to enjoy some of the red carpet and performance pictures taken just hours ago from Germany! First up,
Green Day
:
Photos © 2009 The Associated Press. All rights reserved.
This material may not be published, broadcast, rewritten or redistributed.