Music Spotlight: Depeche Mode 'Sounds Of The Universe'

Upon the first listen of the
Depeche Mode's
aptly named new 12th studio release,
Sounds of the Universe
, one will probably be tempted to turn up their music player to check the volume of sonic nuances perceived as error. The band's sound and fragile tension are in itself the beauty of their thirty year legacy as a long-standing electronic music act.
With this in mind,
Sounds of the Universe
embraces the band's analog vintage past and culminates here in full circle in what can be best described as "yesterday's future." From beginning to end, the band's new release incorporates a variety of exciting new and old electronic sounds, analog synths, blues based rhythms, moody atmospherics, and challenging music topped off with a few new vocal treatments. Produced by Ben Hillier, the latest release lyrically covers classic emotive Mode themes from lust, love, spirituality, inner-conflict, to hope, with an underlying sense of dark Depeche Modian humor.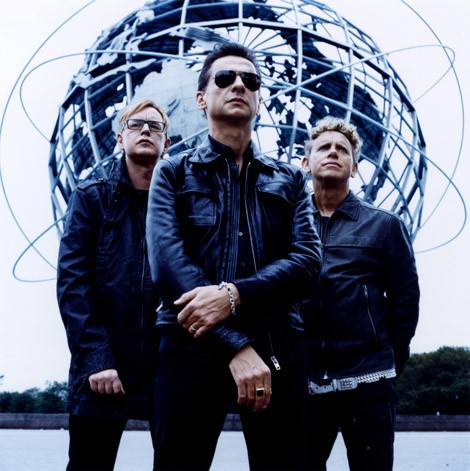 The track "Wrong" was released as the lead single in support of
Sounds of the Universe
. Though the video for "Wrong" does not really feature the members of the band much, Martin Gore, David Gahan, and Andrew Fletcher, it's a disturbing Depeche Mode classic filled with impact that begs for reaction.
Depeche Mode:
Sounds of the Universe
was released today April 21.
Story by
Claudine Paul
Starpulse contributing writer