Music Review: Weird Al's 'Mandatory Fun' Is A Blast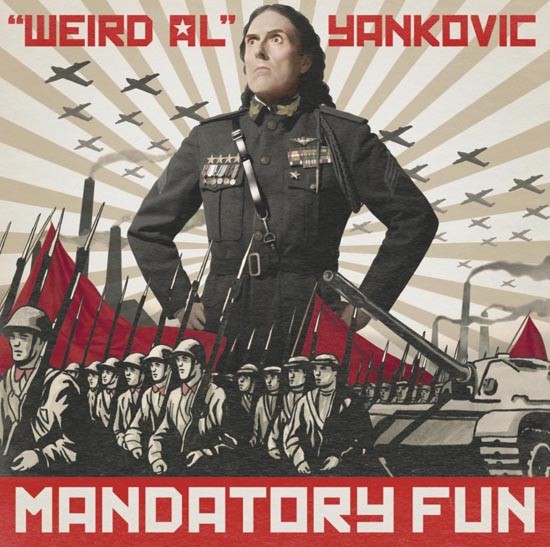 When Weird Al Yankovic says that the 'fun' must be 'mandatory' on his latest album, he doesn't lie.  Mandatory Fun is exactly what it says it is – while and after listening, you must have fun!  The parody king definitely delivers the goods across 12 tracks.  There's no 'fails' to be found, but some songs ring 'golden' from the jump. 
"Handy" is a brilliant way to kick things off, with Yankovic parodying #1 hit "Fancy" (Iggy Azalea featuring Charli XCX).  Among the most memorable lines include "I got 99 problems but a switch ain't one" (verse two) and "Yeah check my big staple gun, my socket wrenches are second to none" (bridge).  Ultimately, Al's handiness is awesome: "I'm so handy, you already know."
Next, the parodist has a "Lame Claim to Fame," including hilarious instances "Once I'm pretty sure Mr. Jonah Hill / was in the very next bathroom stall" and "Once at a party, my dentist accidently / sneezed on Russell Crowe / I posted first in the comments / on a YouTube video." It isn't quite as high-flying as "Handy," but does well for itself.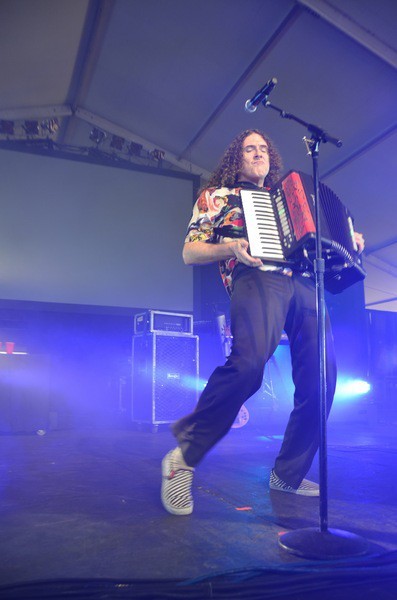 Lorde's "Royals" is remade into "Foil," which is an incredibly creative way to depict such limited subject matter ("With aluminum foil / never settle for less / that kind of wrap is just the best / to keep your sandwich nice and fresh"). For the sports fans, "Sports Song" is cocky and confident, with Weird All proclaiming his team to be "great" while the other team "sucks."  "Your sports team is vastly inferior / that simple fact is plainly obvious to see."
As enjoyable as "Foil" and "Sports Song" are, they can't match the formidable "Word Crimes" which definitely contrasts any controversy surrounding Robin Thicke's original, "Blurred Lines." How amazing is it that Weird Al goes academic: "And that's why I think it's a good time / to learn some grammar / now, did I stammer? / Work on that grammar." 
Among the best moments other than Al's take on Thicke's vocal ad-libs is how he tackles  T.I.'s rap verse: "And I thought that you'd gotten it through your skull / what's figurative and what's literal / oh but, just now, you said / you literally couldn't get out of bed / that makes me want to literally / smack a crowbar upside your stupid head." Genius!