Music Review: Blake Shelton, 'Red River Blue'
I like Blake Shelton as a person - and with his latest album, Red River Blue, he's made me like country music.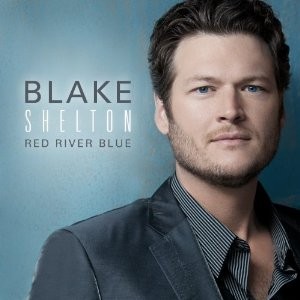 No offense to country fans, but I'm a hard case to convince; to give you an idea, I admit to owning one Garth Brooks album, but only because I used it to get partiers in my college dorm to go away. That makes Shelton's newest release all the more impressive, because it didn't just prick up my cynical ear - I actively enjoyed it.
Red River Blue is an album that's sure to hang around your CD player for awhile. At least, it's still in mine. Many of the songs have hooks that sink in and stick in the memory. Although I've heard it quite a few times by now, lead track "Honey Bee" doesn't fall prey to the curse of too much play; it's still as catchy as the first time. The two songs that follow, "Ready To Roll" and "God Gave Me You," had me singing along with their choruses before they were through.
I dare you not to smile while listening to "Get Some" or to bust out laughing at the end of "Good Ole Boys." (It takes a real man to buy feminine products for his significant other, let alone put in a lyric about it.) The irrepressible wit that Voice fans have come to expect from Shelton makes a welcome appearance here.
There are even a few ballads in the mix, including the title track, which only serve to highlight Shelton's versatility. There's not a weak number amongst the eleven tracks, which only makes me disappointed that there aren't more of them. You'll also be treated to the background vocals of two artists with notable careers of their own: Martina McBride and Shelton's wife Miranda Lambert.
What makes this album really stand out for me is that not only is it good music, but it's a true reflection of the artist. Listening to it, I could hear that warm, larger than life personality I met on the red carpet for The Voice, and feel that he must have had a lot of fun making this record. When any artist really loves what they do, that only enriches the experience for the audience, and I felt that with Red River Blue.
This isn't just a good country record; it's a good record, period. Between getting to know him on The Voice and this impressive album, Shelton stands as the only country artist whose concert I'd voluntarily go to. If nothing else, I can thank him for broadening my musical horizons. This album should do the same for quite a few curious ears out there. If you like country music or even if you don't, Red River Blue isn't to be missed.