Music Executives Try To Block Outkast Reunion

Jive Records bosses are blocking an Outkast reunion on Big Boi's new album - because they won't free up Andre Benjamin to record with his old pal.

Big Boi jumped labels to Def Jam after Jive executives told him they were stumped on how to promote his new album, Sir Luscious Left Foot: The Son of Chico Dusty. He says, "Jive Records told me my album is a piece of art, and they didn't know what to do with it."

However, the move wasn't a popular one and now Jive bosses are trying to stop the Outkast band mates from recording together.

Big Boi tells GQ, "Jive is trying to block Dre from being on my record. We can't be on songs together now."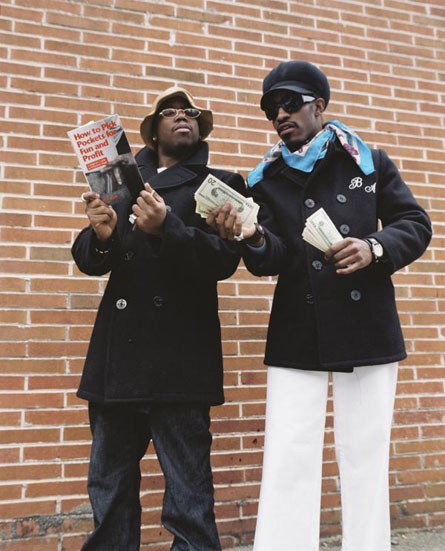 Click Here For More Outkast Pictures