Muse And Kasabian Triumph At NME Awards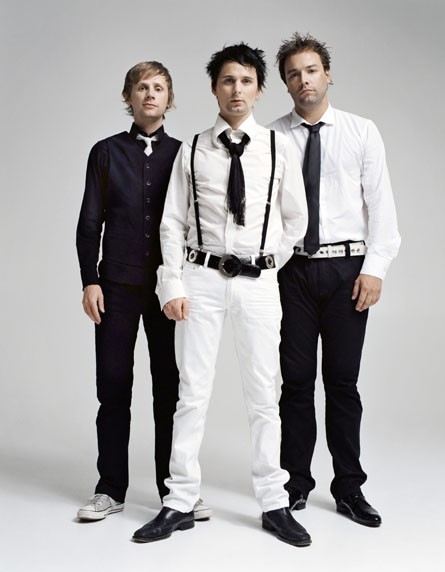 Rockers Muse and Kasabian were the toast of the British music industry on Wednesday when they landed the top honors at the NME Awards in London.

"Fire" hitmakers Kasabian won Best Album and Best Album Artwork for their third studio release "West Ryder Pauper Lunatic Asylum", but lost out on the coveted Best British Band prize to Muse.

After receiving the award from show hosts Lily Allen and guitarist Slash, Muse frontman Matt Bellamy said, "That's a genuine surprise... It's very humbling to win that award against the (Arctic) Monkeys, Kasabian. (And) great to receive it from a couple of music legends."

The Arctic Monkeys were named Best Live Band, Jamie T earned the Best Solo Artist title and Blur's 2009 comeback concert in London's Hyde Park was named Best Live Event.

Rock legend Paul Weller was presented with the Godlike Genius Award, The Specials' career was hailed with the Outstanding Contribution to Music honor, and "Smile" singer Lily Allen won the annual Giving It Back Fan Award for handing out free tickets to her concerts last year  by organizing treasure hunts.

Oasis proved to be the night's biggest losers - Liam Gallagher's group was nominated for three big awards, including Best British Band, but failed to win a single prize.

Meanwhile, Kanye West was recognized as Villain of the Year after his controversial stage protest against Taylor Swift at the 2009 MTV Video Music Awards.

There were conflicting honors for Lady Gaga, who was both applauded and attacked for her bizarre costumes, taking home the Best Dressed and Worst Dressed titles.

And the Jonas Brothers picked up the Worst Album for the second year in a row, while U.K. newcomers JLS were named Worst Band.


The list of winners is as follows:
Best British Band: Muse
Best Festival: Glastonbury
Best International Band: Paramore
Best Solo Artist: Jamie T
Best New Band: Bombay Bicycle Club
Best Live Band: Arctic Monkeys
Best Album: West Ryder Pauper Lunatic Asylum by Kasabian
Best Track: Dominos by The Big Pink
Best Video: The Captain by Biffy Clyro
Best Dancefloor Filler: "In For The Kill (Skream Remix)" by La Roux
Worst Album: Lines, "Vines and Trying Times" by The Jonas Brothers
Worst Band: JLS
Best Live Event: Blur's Hyde Park concert in 2009
Best DVD: The Mighty Boosh -  "Future Sailors" tour DVD
Outstanding Contribution to Music: The Specials
Philip Hall Radar Award: The Drums
Best Band Blog: Radiohead (Radiohead.com/deadairspace)
Hero Of The Year: Rage Against The Machine
Villain Of The Year: Kanye West
Best Dressed: Lady Gaga
Worst Dressed: Lady Gaga
Best TV show: The Inbetweeners
Best Film: "Inglourious Basterds"
Best Website: Muse.mu
Giving It Back Fan Award: Lily Allen
Best Album Artwork: "West Ryder Pauper Lunatic Asylum" by Kasabian
Godlike Genius Award: Paul Weller.
---
Click for a great Lily Allen gallery: