Murderdolls Anger Neighbor Drew Barrymore With Their Raucous Behavior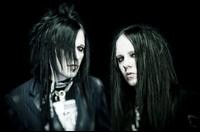 Murderdolls frontman Wednesday 13 fears he and his band mates have made an enemy of Hollywood Hills resident Drew Barrymore after holding noisy and drunken recording sessions at the property next door.

The rockers recently holed themselves up in a Los Angeles mansion to lay down tracks for their first album in eight years, and the singer admits their unruly behavior made them the neighbors from hell - and Charlie's Angels actress Barrymore bore the brunt of their antics.

Wednesday 13 tells RockAAA.com, "We were actually right below Drew Barrymore's house and I think we p**sed her off a lot. We'd get drunk at night and start yelling (Barrymore film titles) E.T., Firestarter and Charlie's Angels at her house. We had a pool, a studio and booze so we brought the party to us. But we still managed to spend our entire day recording and everything. It was in those hours between that all the chaos happened."

And the Murderdolls' death metal music proved so unpopular in the quiet neighborhood, locals even called the police after hearing screams from the property.

The star adds, "The cops were even called on us once or twice because they (neighbors) said they thought they had heard a woman being killed, but I was just like, 'No, we're just doing our vocals, its cool.'"
 
The group's second release, Women and Children Last, is due for release later this year.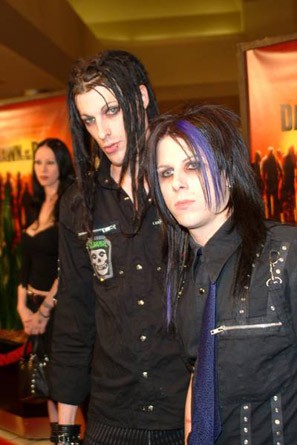 Click Here For More Drew Barrymore Pictures