Muppets Co-Creator & Puppeteer Jane Henson Dies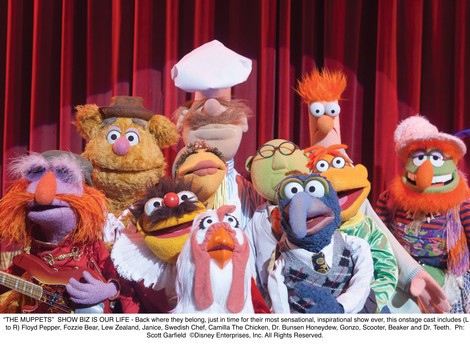 Jane Henson, co creator of The Muppets, died on Tuesday in Greenwich, Conn., after a long battle with cancer. She was 78.
Henson met Jim Henson in 1954 in a puppetry class at the University of Maryland. They created "Sam and Friends," a forerunner of the famous puppets, for a TV station in Washington, D.C.
In 1955 the couple created The Muppets and several films, television series, and music recordings featuring the famous crew, which includes memorable characters such as Miss Piggy, Kermit the Frog and Gonzo.
The couple wed in 1959 but legally separated in 1986, four years before Jim's death in 1990. Despite their split, Jane continued working with the Jim Henson Company and became the point of entry to the company for several top puppeteers.
Jane founded the Jim Henson Legacy in 1992 to conserve the artistic contribution of her late ex-husband, and in 2001 she created the Jane Henson Foundation for philanthropic work.
In 2011, the musical comedy "The Muppets Movie" was released, starring Amy Adams and Jason Segel. "The Muppets...Again" is set for release in 2014. It will star Christoph Waltz, Tina Fey, Ray Liotta and Ricky Gervais.