'Munster's' Remake Gets a New Name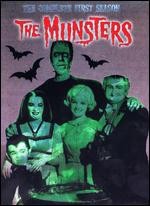 NBC's latest Bryan Fuller project, a remake of 60s sitcom The Munsters, is getting a new name, among other facelifts. 
The show will be called Mockingbird Lane, a reference to the street the spooky family lives on. Casting is currently underway.
Fans of Fuller, known for his gone-too-soon series Pushing Daisies, know he isn't the type to think inside the box. Reps from NBC call this new project "an imaginative reinvention" of the classic series, which means we can probably expec the lavish sets and popping colors that made him famous.
No word yet on a potential airdate. Fuller also has his hand's busy with another NBC remake project: a series based on Silence of Lambs' Hannibal Lecter.