Mummies Invade 'Face Off' This Week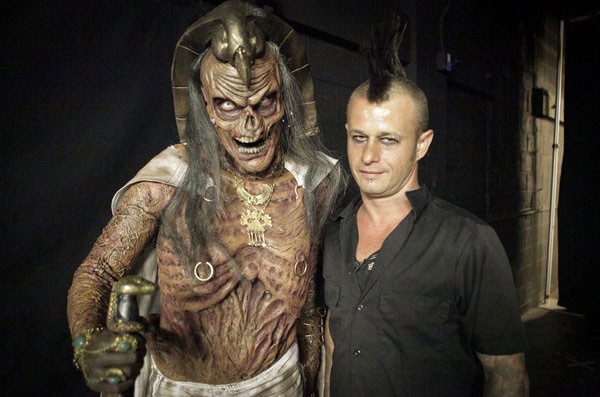 This week "Face Off" meets "Evil Dead" when the five remaining guys must create an original mummified Egyptian god who has risen again after thousands of years of decay and that was inspired by the movie "Evil Dead".

With the finale only a few weeks away, the artists are beginning to feel the pressure. Eric is stressed out because it is the longest he has been away from his family.

The artists are rushed like never before with only 14 hours to complete their projects and this week they must create more than just a mask. When Michael and McKenzie Westmore make their weekly visit to the lab, Michael looked forward to seeing what the artists had created saying that he was a history major in college and knows about Egypt. He reminds the artists that failure to complete their makeup this week could mean the difference between staying and going home.

On the reveal stage head judge Glenn Hetrick says that this is one of his favorite challenges. He tells the artists that they have all done a great job.

Ve was very proud of Wayne for finally completing a makeup job. The judges were happy with Wayne's work saying that he did some great things.

While having some cool ideas, House's character was bulky and rough.

Nevile called Kris' character camera ready even close up; with the judges adding that his work was beautiful, exceptional and looked like a mummified body.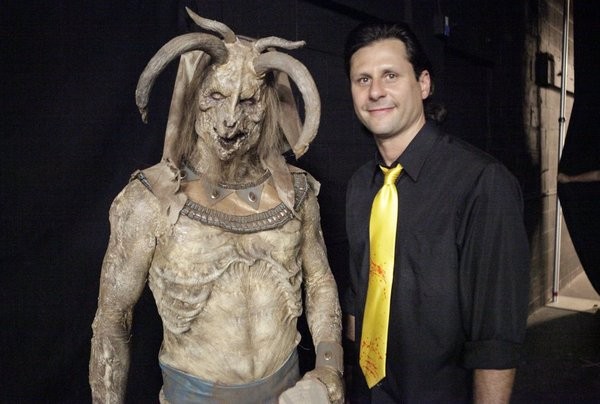 Although he won last week, the judges had some major issues with Anthony's work this week. Ve was disappointed with Anthony this week saying that she could not believe it was Anthony's makeup.

Ve said that she bet Eric had a lot of fun this week, and while Glenn thought that he got the makeup right he was not happy with the color scheme and the open mouth of the mask.
With Kris and Wayne having the top looks this week, Glenn named Kris the winner. Kris said that it meant a lot to him that his work was called camera ready.

Eric was safe.

House and Anthony had the bottom looks this week and face elimination. Saying that while he has some really good ideas this week but his character was bulky and rough, Glenn said that House was eliminated and would be going home.

Next week the artists are challenged with a Syfy original.