Mumford & Sons Not Breaking Up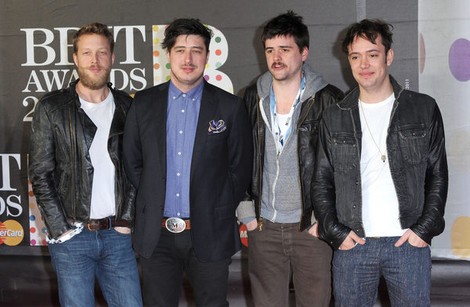 There appears to be some miscommunication within award-winning music group Mumford & Sons, as they were recently forced to dispel rumors they were breaking up after their guitarist claimed "it's over."
The group went on a lengthy hiatus after touring around the world in support of their critically-acclaimed album Babel. Keyboardist Ben Lovett told Rolling Stone back in September, "There won't be any Mumford & Sons activities for the foreseeable future."
Things changed this morning when the band's banjo player Winston Marshall told Vulture, "I wish I had something to say about Mumford & Sons. It was a good time. It's over." He added later, "I f---ing hate the banjo."
The band's reps are now in damage control, telling Billboard the comments were made in jest.
We doubt all of the musicians want to walk away from something this good (Babel sold over a half-million copies its first week), but we think it will be quite some time before we hear new music from Mumford & Sons.