Mumford & Sons Booted From Atlanta Strip Club For Shooting Videos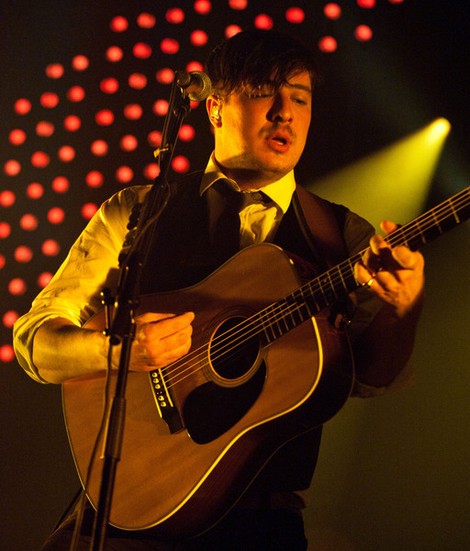 British folk band Mumford & Sons were kicked out of an Atlanta, Georgia strip club earlier this week for breaking the bar's 'no cameras' rule.

The musicians were partying at the city's Clermont Lounge after their gig Tuesday night and found themselves more interested in singing karaoke than watching topless women dance.

Accordion player/keyboardist/guitarist/etc. Ben Lovett took the stage to sing, and the rest of the band, frontman Marcus Mumford, bassist Ted Dwane and banjo player Winston Marshall, grabbed their camera phones and started recording.

But the venue's management wasn't happy about the group breaking the second biggest rule in strip clubs (the first is 'no touching'). The DJ lowered the volume several times to ask the guys to put away their phones, according to TMZ.com; but the club's manager had enough and kicked them out.

Ironically, a video of the band getting the boot was obtained by TMZ, in which an employee could be heard shouting, "Everybody out! Go go go!"