Mumford & Sons Bassist Ted Dwane Shares Post-Brain Surgery Photo, Thanks Fans For Support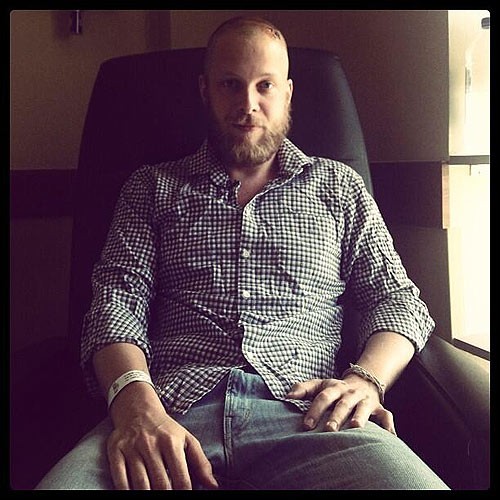 Mumford & Sons bassist Ted Dwane, who underwent brain surgery last week to remove a blood clot, is doing well, recovering at home since his release from the hospital on Friday.

The band posted a photo of Ted on its website (and on Twitter & Facebook) with a message from the ailing musician, "Bear with a sore head! Thanks so much for all the well wishing, it seems to be working! I'm home," he wrote to fans.

The photo shows Ted with his hair shaved off (the beard's still intact!) and a visible cut on his head where the surgery was performed.

Last week the band was forced to cancel their headlining appearance at this year's Bonnaroo Festival, along with two more dates, and singer Jack Johnson filled in, dedicating his entire set to Dwane and covering the band's single "The Cave."

"We want to dedicate this whole set to Ted Dwane and all of Mumford & Sons," Johnson said.

The singer was scheduled to make an appearance with band ALO during the event, but got the call at the last minute. He said aside from guesting with ALO he was also anticipating seeing Mumford & Sons' set.